ThatPainter is reader-supported. When you buy through links on our site, we may earn an affiliate commission. Learn More
There is nothing better during the winter months than relaxing beside the fireplace as it warms the room. However, you may find that your fireplace is in need of some care and maintenance or perhaps you want to give it a completely new paint job.
In this guide, we've gathered everything you need to know when it comes to painting the inside of your fireplace including what kind of paint you should use depending on what kind of fireplace you have, how you should paint your fireplace correctly, and the best ways to take care of it once you start using the fireplace again.
We've also included a detailed FAQ at the end of this guide where we answer the most commonly asked questions so you can learn what to expect when it comes to renovating your space.
Wood burning fireplaces
The most commonly used fireplace is a wood-burning fireplace. Usually, wood-burning fireplaces are brick-lined but you can also get metal-lined fireplaces as well. It may not seem like it makes much of a difference but the type of fireplace you have makes all the difference when it comes to the paint that you need to use on its interior.
Brick
The first option is brick and this is the most commonly seen kind of fireplace within the US. What is great about brick fireplaces is that they are extremely heat-resistant whilst also boasting a simple structure which makes them easier to work on and maintain.
When it comes to deciding what kind of paint you need to use, you should consider latex paint that can withstand temperatures of up to 1,200F degrees that has a silicone resin within its base. This will ensure that the color maintains its integrity whilst also allowing you the flexibility to apply it along the sides of the fireplace interior.
Metal
If your fireplace is newer then it most likely has a metal structure. Although these can be more cost-effective, there are some issues when it comes to painting over metal with the main problem being that it takes a lot of coats before the paint will stick onto the surface. Therefore, when looking for paint, you'll have to invest in a paint that has been formulated for use on metal surfaces.
Not only will this ensure that the paint will be able to withstand the high heat that the metal will be exposed to, but it can also be costly to purchase the paint. Due to the nature of metal, it's best to choose a paint that has a matte finish rather than a gloss or glaze to get the best results.
Supplies
After you have selected the correct kind of paint, it's important to make sure that you purchase the appropriate safety equipment and gear before you begin to paint the inside of your fireplace. Regardless of what kind of fireplace you have, there are pieces of gear that you will need which include a face mask, protective clothing that you don't mind getting stained, and rubber gloves to prevent any harmful substance from getting on your hands.
You should make sure that you have each of these items before you maintain or paint your fireplace as this will ensure that you are not at risk from any of the ash, or creosote that may be in the flue of the chimney. Depending on what you plan to do with your fireplace, there may be certain products that you want to purchase when repainting or maintaining the appearance of your fireplace interior.
This may include brick patching compounds such as mortar, a hearth cleaner as well as a variety of liquid and paste polishes. Making sure you have everything you need and knowing how long it will take will mean that you can plan and time everything perfectly. If you are working to a deadline then this can be extremely helpful as there are certain processes such as applying mortar that can take weeks to complete due to the curing process.
How to paint the inside of a fireplace
Now that you know what paint you need and have gathered up your supplies, this section delves into how you need to paint inside the fireplace correctly in order to give you the best results. Here is the best way to paint the inside of your fireplace with ease:
Cleaning the area
The first step is to clean the area thoroughly to ensure that the surface is smooth and even in order to boost a better result. However, simply sweeping the walls is not good enough as you will have to ensure that all ash has been removed from the floors and side with a cloth as well as vacuuming any remaining ash that is difficult to reach.
If there are pieces of ash or soot that are refusing to come off then using a substance such as trisodium phosphate will help soften it up and then it can be removed with a steel brush. If you have to do this, ensure that you wash the area thoroughly afterward. When you are confident that the ash has been completely removed, go over all areas with a wet cloth so the surface has been thoroughly washed and cleaned before moving on to the next step.
Sanding the surface
Once the area is completely clean, you should sand the surface thoroughly so it is smooth and even. Making sure that you sand each brick will mean that the primer and paint will be applied easily and produce the best results. The best way to do this is by using sandpaper that has between 100 to 220 grit.
Using the lower grit first will ensure that you get the tough sanding out the way whilst the higher grit means that you can finesse the finer details on the surface. While using sandpaper, you can also use other sanding tools such as a sanding block or a foam-sanding sponge. If you don't want to go through strenuous labor, you can invest in a power sander which will take a huge amount of the manual labor involved away from you whilst also ensuring that you have more consistent results.
Mixing the paint
You'll now have to mix the paint to ensure that you have the right consistency as well as meaning that it is the right kind of paint that you should use in your fireplace. When choosing your paint, make sure that it can withstand high temperatures of up to 1,200F degrees so it doesn't melt or cause problems down the line.
It's important that you use a proper paint mixing tool in order to ensure that it has been thoroughly mixed properly. If you are planning to use a primer, make sure that the primer has been tinted slightly to reflect the color of the paint. This is incredibly important if you are planning to use dark color paint.
Applying the paint
Once the paint has been mixed correctly, it's time to apply the paint using a nylon brush. Make sure that you are using a brush that is inexpensive and can be thrown away after you are done with it. This is because you don't need to worry about the details as much as you paint.
Some things you need to bear in mind include cleaning up any spillages or drips using a damp cloth immediately to ensure that there are no marks when the paint has dried. It's always best to apply multiple thin layers of paint in order to build on the color and provide better coverage with no unevenness rather than a couple of thick surfaces that look blotchy when the paint has dried.
Letting it dry
Lastly, it's important to make sure that you give the paint plenty of time to dry before using the fireplace. This will ensure that the paint won't melt or drip when you start your fire. You'll need to apply more layers of paint if you have a metal surface within your fireplace whereas a brick fireplace may only require a couple of coats of paint.
Painting mortar on a brick fireplace
One of the most popular materials that are applied to brick fireplaces is mortar as it can provide a base for you to paint over or allow you to provide an antique appearance if left undisturbed once applied. However, there are ways that you can apply mortar that ensures you get the best results whatever you decide to do in order to enhance your fireplace's appearance.
Painting with mortar is extremely time-consuming so bear this in mind when you are planning how long the project will take, especially if you are working to a deadline. This will ensure that you give plenty of time for the mortar to complete cure and dry.
If you are planning to paint over your mortar with a color then make sure you have left plenty of time for it to cure as painting over the mortar while it is still wet won't give you the best results and can leave all kinds of problems such as marks and unevenness on the surface. Here are some tips that you should consider when painting mortar onto your brick fireplace:
Curing
One of the most important parts of painting mortar is the curing time which can take between 3 to 4 weeks making it the most time-consuming portion of the process. The curing will ensure that the substance has fully bonded and is ready to be painted on. Before you apply any primer or paint, however, make sure that all debris and dust has been removed with a vacuum or damp cloth to prevent any bubbles or marks when the paint has dried.
Applying primer
When the mortar has finished drying, you will need to coat it with a primer before you apply any paint. You can use any acrylic primer which will make the surface ready to paint on. The primer will need around 4 to 5 hours to dry meaning that it isn't as long as the mortar curing time. When you are confident that the primer has been applied, the surface is ready to accept latex paint.
Coating with paint
Choose a latex paint that is suitable to be applied on mortar. Latex paint has a high level of flexibility meaning that it is more adaptable to any kind of surface and it will give you the smooth finish that you need. When you are applying the paint, make sure you apply multiple thin coats of paint rather than one or two thick coats. This will give you a more consistent and clean finish with fewer mistakes.
Maintaining and taking care of your fireplace
Now that you have finished painting the inside of your fireplace, it is important to know how to properly take care of it. This will help to keep its appearance while also ensuring that you are being as safe as possible when you actually use your fireplace. In this section, we'll be delving into the various tips you need to bear in mind when it comes to taking care of your fireplace.
Cleaning out the ash
The first thing you will need to do is make sure that you clean out the ash from your fireplace on a regular basis. This is because it is highly unsafe to have large piles of ash when you are using the fireplace.
Therefore, you need to ensure that you are emptying the fireplace of all ash after two or three burnings. Not only does this ensure that you are being safe, but it will also keep your fireplace looking pristine and well-kept.
Drop cloth
The next aspect of fireplace maintenance you should bear in mind is using a drop cloth in order to protect the areas that you don't want to paint over. If you don't have a drop cloth then you can use some cardboard sheets. It's important to make sure that you do this to generate neat and tidy results when applying the paint.
Fireplace temperature
One of the most important aspects of fireplace maintenance is making sure that the fireplace is completely cold before conducting any work on the interior such as a fresh coat of paint or sweeping up the ash. This will ensure that you are being as safe as possible and not posing a risk to yourself or the house.
Limewashing
Limewashing is an affordable technique that allows you to create an antiqued effect on your bricks if you are wanting to strive for a vintage appearance. Limewashing is also known as whitewashing and there are many products available such as Romabio's limewash which can give you the desired effect without having to spend a lot of money.
Metal parts
If you have a fireplace that contains metal parts then it is impossible to ensure that it has been entirely cleaned of any dirt, grease, and rust. This will mean that it is ready to be painted on if needed without causing any issues or safety hazards.
Standard paint
Lastly, it's important to bear in mind that you can use regular paint should you wish although to get the best results, it is best to use non-toxic paints that can help to reduce any risks of safety issues such as indoor air pollution as well as being a lot easier to clean.
FAQ
Can you repaint the inside of a gas fireplace?
Repainting the inside of a gas fireplace is absolutely possible, particularly when you're choosing the paint. Rustoleum is the best choice as it has the heat-resistance needed to withstand high temperatures as well as the versatility to be used in any kind of fireplace interior.
Is painting a fireplace a fire hazard?
Painting a fireplace is naturally a fire hazard due to the nature of the project so it is crucial that you make sure that the area is completely cool before applying any paint or primer to the surface. Not only does this mean that you are being as safe as possible but it also means that the paint isn't going to suffer when it does dry as incorrect painting can cause flaking and marks that are difficult to remove.
Does painting brick devalue home?
Some people think that painting on brick can decrease the value of a home; however, the opposite can be true. Painting over brick, especially if it has become stained from years of use can actually increase the value of a home when done well. In order to generate the best results, make sure that you research what paint will work best and choose a color that will go well with the room.
Conclusion
In conclusion, making sure that you do as much research into which paint is best for your fireplace will ensure that you are being as safe as possible while also promoting the best results possible. This will help to prevent any paint from flaking off whilst allowing the paint to resist the high temperatures when you are using your fireplace.
This guide has given you everything you need to know about painting your fireplace so now you can do it by yourself with confidence whilst also ensuring that you can take care of it correctly to avoid any accidents.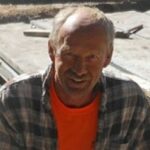 Jim Bettesworth well known for his can-do attitude and often takes jobs other companies were unwilling or unable to do. Experienced and educated in concrete construction and painting jobs. Read More.