ThatPainter is reader-supported. When you buy through links on our site, we may earn an affiliate commission. Learn More

Do you have a basement, a garage or any other space that needs some redecoration? What about checking the newest paints that are able to transform even the oldest and the most neglected floors and walls? Make all your spaces vivid, modern-looking and simply nice, with the best paints!
Here, you can find the best products that will give your space a new life. If you have just moved into new accommodation and found out that your supposedly new garage still has rough cement or even soil floors, make this pleasant thing for you, paint it. The newest products for painting are almost odorless and easy to use.

If the basement of your home needs renovation, prepare its walls and floor for a new look. You might want to arrange your new working space here after you see how it looks after painting. Just make sure you prepare the surfaces as it is recommended in the instructions, to avoid the paint peeling off.
If you need to arrange an old room to make it look nice, these products are the best to do so.
You don't need to perform any extra manipulations with your walls or floor to apply the products. Just prepare the surfaces like you usually do before painting. If you have never done it before, follow the instructions on the product`s package, everything is explained here in a way understandable to anybody.
If you want to arrange your patio or garage, apply the best products able even to cope with automotive traffic and heavy foot traffic.
Best Basement Concrete Floor Paints (Loved by Painters)
There are innovative products that not only make your house and all the things related to it look more beautiful bot protect all the surfaces from the negative influences. And the best non-slip paints will help you to make sure that nobody falls and gets injured in your house.
1. Rust-Oleum 203008 Basement Floor Kit – Best Kit for Your Basement Floor
Rust-Oleum is not Oleum at all, to start with. This information might be useful to those people who hate the smell of oil-paints or even are allergic to them. We have good news for you. There is no need either to leave your home or suffer from allergies and heavy headaches.
Rust-Oleum has hardly any smell
.
Performance and Technical Features
The product covers reliably even the most damages surfaces. it can be used both for cement floors or for floors that have been painted previously.
Make sure though you prepare the surfaces according to the instruction provided with the product. Only in such a case the manufacturer guarantees the best result.
Different colour chips can be used to make the surface more vivid, however, they might cause issues in particular cases. If you need to move heavy objects in the room, chips might be the cause of scratches. This is the only drawback though. Other than that, the product is the best choice for those who need to handle old stained floors or just want a space look in a different, more modern and merrier look.
Is This Product Recommended?
This product is definitely recommended for application. It is easy to apply, the instructions provided by the manufacturer are very clear. The product doesn't have that strong toxic odor that frightens off many people whenever they need to paint something. With it, you make any space, even the most abandoned one, look different. It doesn't need any primer, you use just the paint kit that you purchase.
PROS
Easy to apply
Low odor
Non-toxic
Non-flammable
CONS
It doesn't last long if applied not according to the instruction
2. INSL-X SU031009A-01 Sure Step Acrylic Anti-Slip – Paint for Confident Steps
If you are tired of slippery surfaces of stairs, patios, and so on, this is the product you need.
Anti-slip paint can be applied for both interior and exterior areas. It is durable and resistant to abrasion and weather influences
. Anti-slip acrylic paint is perfect for high-traffic areas due to its resistance.
Performance and Technical Features
The anti-slip acrylic paint is resistant to abrasion and most of the environmental factors. It is a perfect product for stars, patios, walkways – everywhere where you need to have a surface that is safe to walk on. The paint is sold in different colours, so, you can choose one or even some for different areas, whatever you like or whatever matches the available environment.

It perfectly fills in all the cracks and makes the surface look new and beautiful. With one can, you cover from 80 to 120 square feet of area. Its anti-skid properties make it a perfect product for areas with increased anti-skid requirements, such as tennis courts, patios, stairs, and similar.
Note please that it is not recommended to apply the paint on new cement surfaces. You should let them cure for around 30 days before the paint application. Do not forget to remove all the rust nails before applying the paint if you want a proper result. As well, the paint cannot be applied on metallic surfaces directly. First, you should apply a layer of primer, and then only you can paint the surface.
The paint dries very fast. You can expose the surface to insignificant foot traffic 24 hours after the paint was applied. However, to expose the surfaces to heavier traffic, you would need to wait up to 72 hours for the paint to cure.
Is This Product Recommended?
Yes, this is one of the best options for the recommended use. it has wonderful snit-skid abilities. This feature makes it a perfect choice for areas exposed to foot traffic and exterior areas.
PROS
Easy to apply
Anti-skid
Durable
Vibrant colors
For both interior and exterior use
Water retention features
CONS
Surfaces require special preparation
Not intended for immersion
Should not be used for surfaces that can be driven on
A primer layer is needed before the pain application
3. Rust Bullet Duragrade Concrete – Prime Quality Paint for Garage Floors and Concrete Surfaces
If you want a universal
painting solution for your garage floors
, walkways, pool walls, patio, and so on, this product is the best option for you. Rust Bullet DuraGrade is a perfect choice for areas that need special attention.
Performance and Technical Features
Rust Bullet DuraGrade is suitable for both interior and exterior solutions to its resistance and durability. One of its main advantages is that it can be applied directly on cement surfaces. There is no need for acid-itching. As well, no primer or a top layer is needed. However, you might want to apply an anti-skid product for areas exposed to food traffic.
You can apply it easily with a brush or a roller. With the paint contained in one 5-gallon container, you can cover approximately 1,500 feet area. The exact area coverage depends on many factors, such as porosity, substrate texture, and so on.
The paint comes in a number of vibrant colours. We don't doubt you will find there just the right colour, however, we just need to mention it: individualized colours are possible, too, just make sure you order them in advance. As well, colored flakes can be applied for decorative purposes.
Is This Product Recommended?
This is one of the best products for any surfaces.
It is definitely recommended for any, even untreated cement surfaces.
You don't need any additional materials, such as primer, for example. the pain is easy-to-apply and super durable due to its resistance to all the factors that would influence any other painting solutions in a negative way.
PROS
Doesn't require a special surface preparation
Resistant to the majority of damaging factors including such as UV, heavy foot traffic, and similar
Comes in many color variations, including individualized ones
Easy-to-apply
Hot tire pickup protection
VOC compliant on all the USA territory
It can be used for both exterior and interior applications
CONS
The surface on which you are going to apply the paint should be clean, etched and dry
The product is not cheap
4. KILZ Interior/Exterior Basement and Masonry Waterproofing – Waterproof KILZ Paint for Interior and Exterior
This top-quality waterproof product is intended for the widest range of applications. You can use it on almost all kinds of surfaces, including those that are considered to be complicated for painting.
Its waterproof abilities and the highest resistance level make it a perfect solution even for the most complicated surfaces.
Performance and Technical Features
This product can be applied on any kind of surfaces: concrete, wood, masonry, and so on. It has sealing and waterproof properties that allow it to be used to prevent water infiltration and protect the surfaces.
Make sure that you prepare all the surfaces properly. Do not apply the paint on fresh cement walls, let them cure for at least 30 days. Apply the paint on clean dry walls that don't have active leaks. Before applying the paint, all the holes and cracks should be filled with hydraulic cement. With one gallon, you can cover 75 to 125 feet of surface, depending on the surface quality, porosity, and other factors.
For the best result, apply at least two layers of paint. Wait around 4 hours before applying the second layer.
The pain is applied with a high-quality nap roller, brush or airless sprayer. Check the specifications of the equipment that you can use for painting in the instructions.
Is This Product Recommended?
This is a product that can be used on practically any surfaces. It is absolutely recommended for all the indicated applications to achieve the features that are indicated by the manufacturer. The only condition to achieve success is to follow all the instructions of the manufacturer.
PROS
Waterproof
Highly resistant to all the impact factors
Has sealing properties
Suitable for all the kinds of surfaces, including cement, bricks, stucco, and similar
Holes and crack filling abilities
Low odor
Can be used for above and below basement walls
Can be used for interior and exterior
Nice colors
CONS
It is not recommended for floors
Not oil-based
5. Seal-Krete Epoxy-Seal Low VOC Concrete & Garage Floor – Ready-to-Use Paint for the Most Complicated Surfaces
This is a perfect solution for those who need to paint some surfaces that are intended for heavy foot traffic or are otherwise complicated to treat, for different reasons.
It is a perfect solution for shop floors, pools, walkways, patios, garage and basement floors, and similar.
Performance and Technical Features
This paint can be used on both coated and uncoated surfaces of any kind. It has wonderful UV-, water-, tear-, wear-resistance features and is perfect for surfaces that otherwise would be difficult to maintain.
The epoxy-fortified acrylic paint is resistant to gas, water, oil, salt and is perfect for basements, garages, shops, walkways, patios, porches, and similar interior and exterior surfaces. It dries within 24 hours to allow light foot traffic, but if you want it to resist automotive traffic, allow it 5 days to cure.
With one gallon of paint, you can cover up to 500 sq.feet of area, depending on the surface quality and porosity. The paint low odor is the best feature for those who suffer from all those artificial and often toxic smells of oil-based paints. It means actually that you can perform all the painting works without suffering from headaches or allergic reactions afterward and without the need to move away for the time the painting works are performed.
You should apply the paint on properly prepared surfaces and follow the instructions provided by the manufacturer in the smallest details. Otherwise, you are risking seeing the paint cracked or peeled off rather soon. Seal-Krete is applied on both coated and uncoated surfaces, depending on your purpose and the surface condition. If you do all correctly, you get a surface painting that prevents hot tire pickup, scuffing, peeling, and similar.
Is This Product Recommended?
This product is recommended for application on concrete walls and other surfaces that need special protection. If you need to protect the surface from the gas, grease, oil, and other negative factors that destroy the surfaces. This paint is able to resist even automotive traffic. Moreover, the paint is very easy to apply even for those who have never painted before.
PROS
High resistance to the negative influences
Easy to apply
Is used for all kinds of surfaces
Resistant to heavy, even automotive traffic
Dries fast
Can be applied to the most complicated surfaces, even basement floors, pools, and so on
Low odor
CONS
Flammable
The efficiency might be lower than you expect if you don't follow all the instructions
How to Choose the Best Basement Concrete Floor Paints
First of all, you should think about why you need to paint one or another surface in your home. Sometimes, you might need it for a purely decorative reason. However, in most cases, it is needed to protect the surface.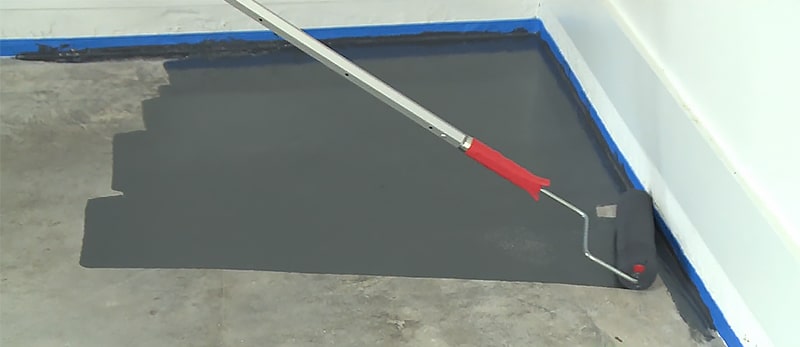 Advanced technologies nowadays allow combining both of the mentioned reasons.
Advanced paints are produced in a huge variety of colours and provide the highest protection level to all the possible surfaces.
The most popular manufacturers are also giving up technologies of paint manufacturing that are damaging to human health and the environment. That's why harmful oil-based paints are being replaced by friendlier epoxy-based solutions or water-based paints that have the same durability and are much healthier than their oil-based counterparts.
Do You Need It for Indoor or Outdoor?
Hence, based on your needs, we can divide the paint products into the following main categories.
Interior solutions are developed for the application in your home. They are less resistant but also not as harmful as solutions for outdoor applications are.
Exterior solutions are developed for outdoor use. Normally they are resistant even to the most damaging outside factors, such as UV, water, temperature fluctuations, and so on. They are normally more expensive than the solutions for indoor use.
Products for both indoor and outdoor use have usually properties of outdoor solutions, but due to some features, such as low odor properties, fast drying abilities, they can be used for indoors, as well.
Consider All the Aspects Indicated by the Manufacturer

In the case of some paints, you need to apply a primer layer first. Other solutions are one-layer solutions. As well, there are paints that can be applied both directly on a surface or on a paint or primer level.
You need to know the conditions in which the paint layer will serve and the surface kind.
In some cases, if the surface was painted earlier, you would need to remove the old paint layer. If so, just do it.
If a surface needs a special treatment, do not ignore it, otherwise, you are risking not to get the expected result.
If you are dealing with new cement surfaces, make sure you give them enough time to cure. Cement, for example, needs around 30 days to be ready for painting. If the paint manufacturer insists on a special surface treatment before you apply the paint, do it.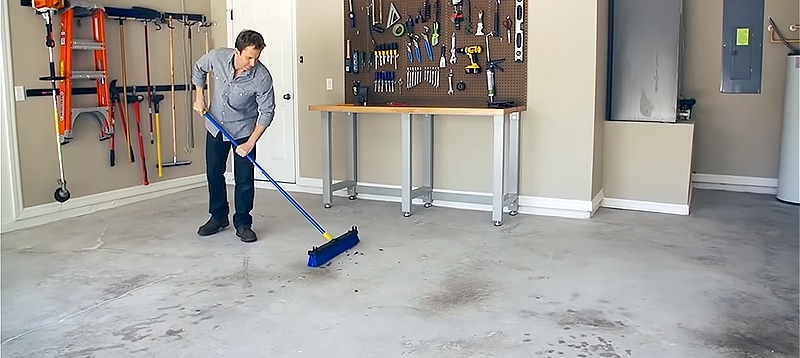 Consider whether you need an anti-skip painting solution or just a usual one is ok. Anti-skid paints are usually applied where it is needed to reduce slip-risks: patios, stairs, and similar.
Give the paint enough time to dry before exposing the surface to heavy foot traffic and, in some cases, even to automotive traffic.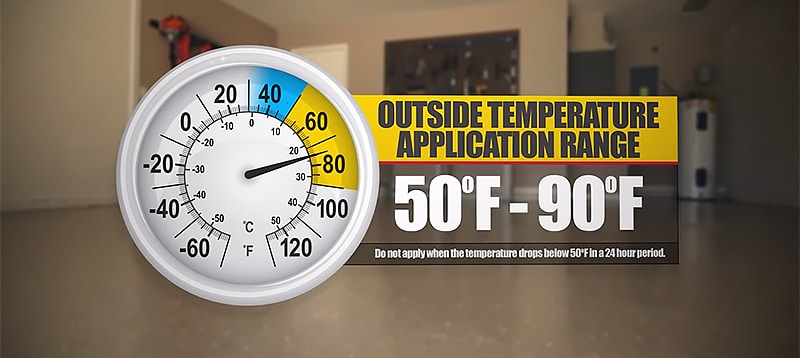 Make sure the paint is easy to clean. Normally, the surfaces painted with advanced products are cleaned easily with water and soap. There is no need in some special solutions and cleaners. It makes such products environmentally-friendly and more practical.
Colour is probably not a feature that just must be considered, but if you can find paint that matches the already existing interior or exterior of your home, it is a huge advantage. That's why many modern products are manufactured in a good variety of colours and in some cases, you can count even on individualized color solutions.
It is clear that you will not find the best paint for all your needs. For each application, you would need to select a different solution based on many factors and features.
Conclusion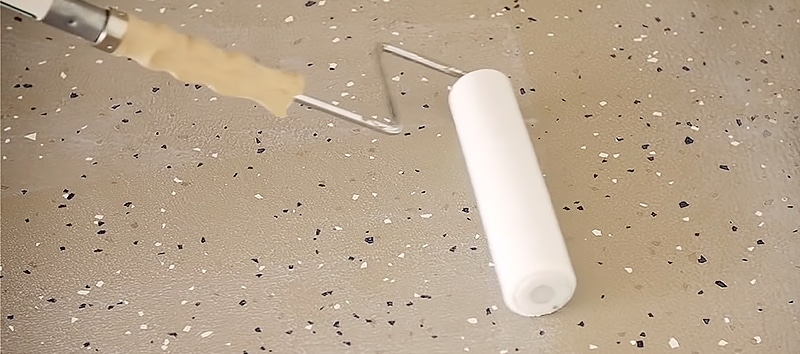 When you are looking for the best paint for your needs, you will find a huge variety of choices. You might check all of them one by one by comparing the features you need and those that different solutions provide. Such a search takes a lot of time and might still not bring the expected result.
That's why we have selected for you top 5 products that cover all the needs if we speak for domestic application. Look their main features through and select the paint that is the most suitable for you.
Richard Jenkins is a 33-year-old Professional Painter that applies paint on the interior and exterior surfaces. Qualified in painting technology knowledge, physical fitness, stamina, teamwork, and attention to safety. Read More.