ThatPainter is reader-supported. When you buy through links on our site, we may earn an affiliate commission. Learn More

Preparing a surface for painting is important, but especially when it comes to wood.
You want a perfectly even color, with no streaks or visible spots from the layers beneath, even more so if you're painting furniture that takes pride of place at home.
Failing to properly prime your wall, or using an inadequate primer that isn't up to the job, could have dire consequences. Unfinished wood absorbs paint like a sponge, so you'll end up buying way more cans than you would have otherwise to get it finished!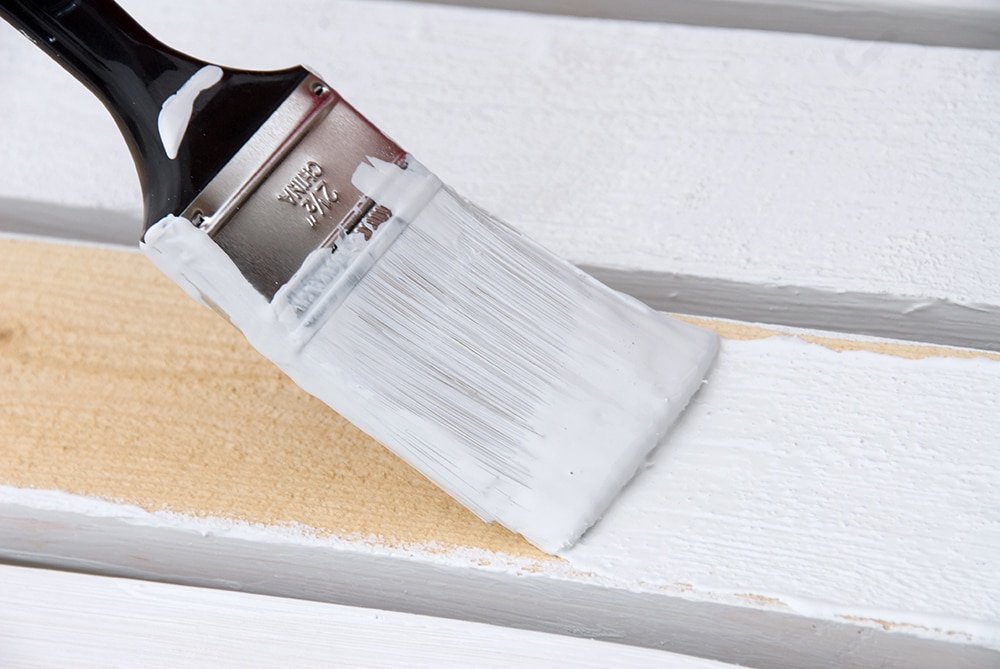 Hours of research later, we're here with our list of the best paint primers for wood, however precious and important, so there's no risk of damaging those family heirlooms.
Prime hassle-free and achieve stunning, professional quality results.
Top 5 Best Paint Primers For Wood
Kilz Adhesion High-Bonding Interior Latex Primer, White
Widely recognized as a great bonding primer, ideal for tough to paint surfaces life wood, Kilz High-Bonding Latex Primer is an excellent choice. When oil and water based primers just won't cut it, this is exactly the product you're looking for.
When a secure bond is critical, this formula can be used on the majority of interior and exterior surfaces. It's also appropriate to use this primer beneath epoxy, lacquer or solvent-based products, even those that contain Xylene.
A one gallon can cover approximately 300 square feet, and if applied to properly prepared surfaces, as well as being thoroughly mixed, it should dry to the touch in thirty minutes. That means you'll be good to paint over top in just one hour!
Applied with either a brush, roller, or paint sprayer – whichever you prefer – you'll be able to achieve a blemish free coat that successfully covers up stubborn knots and grains that paint wouldn't cover on its own.
Named Paint Brand of the Year in 2015, Kilz has been manufacturing premium primers and paint products for over four decades. As a reputable brand that you can trust, you won't have to worry about shoddy workmanship here!
PROS
One gallon covers up to 300 square feet

Suitable for use indoors or outdoors, on a variety of surfaces – a highly versatile formula

Not advertised as 'stain blocking' formula but works well as one

The smell dissipates quickly provided your home is well ventilated
CONS
Not to be used as a primer for floors – unable to withstand consistent foot traffic
Rust-Oleum Painter's Touch 2x Ultra Cover Flat Primer
In the form of a handy spray applicator, Rust-Oluem's 2x Ultra Cover primer is incredibly easy to apply, spraying at any angle for consistent coats. It's excellent for interior and exterior application on wood and a whole host of other materials.
A low-odor, oil based formula offers long-lasting protection against chips and scratches, ensuring a smooth, blemish-free finish for years to come. The flat primer formula provides the perfect painting surface for any color!
Speaking of colors, this primer is available in just about every shade of the rainbow, from Apple Red to Hunter Green, as well as numerous finishes. Whether you're after Ultra Matte, Flat or Satin, Rust-Oleum has got you covered.
A fast-drying formula is dry to the touch in twenty minutes and ready for painting in just an hour. Manufacturers recommend that a few light coats, applied a couple of minutes apart, will guarantee the best possible results.
Thanks to their more thoughtful design, the wider finger pad of a comfort spray tip reduces the potential for fatigue or pain from continuous spraying. No need to take a break for the sake of your poor pointer!
PROS
Tons of colors to choose from, in an array of finishes from matte to glossy

Can be used inside or outside of the home, on a multitude of materials – save any leftover for future projects!

Easy application with 2x coating formula and wide comfort spray tip to prevent tiredness or injury

Smooth, durable, long lasting finish, you won't need to repaint for a good few years
CONS
Small cans – large projects require a lot, although you can save money by picking up a six-pack
Krylon COLORmaxx Spray Paint Primer
A must have for absolutely any customization project, Krylox COLORmaxx is an excellent, aerosol-style primer that increases paint adhesion, smooths out uneven surfaces and guarantees your chosen color will stand out vibrantly.
An easy, big push buttons spray tip ensures you can comfortably spray from any angle – paint upside down if you want to! Preventing strain or tiredness, there's no need for resting and you'll finish up work a whole lot quicker.
You'll find the formula is dry to touch within less than ten minutes and ready to paint in an hour – although the recommended curing time for best results is to leave for 24 hours, or overnight if impatient. Just one can covers a whopping 25 square feet!
Durable and long-lasting, this primer is great for wood, as well as metal, many types of plastic, even glass and fabric; once you've finished your wood painting, save any leftovers for future use, there are millions of potential uses.
As well as priming your wood for painting, Krylon products also provide added protection from rust, as well as resistance to fading. Indoor and outdoor projects maintain their finish and vivid colors, even when exposed to the sun.
PROS
Works well on a variety of materials, including wood – good for reusing in later projects
Dry to the touch in ten minutes so you can finish work faster
Easy-spray wide nozzle decreases fatigue and also improves your rate of work!
Trusted manufacturer producing primers and paints since 1947 – a job done right with a product you can rely on
CONS
Only available in white as a primer
Zinser BullsEye 1-2-3 Primer
Sticking to absolutely any surface without sanding, Zinser's BullsEye 1-2-3 Primer creates a uniform seal and easily blocks stains, thanks to its premium, water-based formula. As it contains a rust inhibitor it is ideal for metal surfaces, as well as wood. 
The careful formulation also means that your wood will resist mildew growth, blistering and peeling when left outdoors, as well as being more weather resistant. Protect your furniture from the elements and keep it looking beautiful for longer!
Covering up to a hundred square feet per quart, this offers fantastic value for money – plus, if you're accident prone and manage to spill it somewhere you shouldn't, it will clean off easily with soap and water.
Working well in conjunction with any oil or latex based paint, it will offer excellent adhesion, as well as working well both inside and outdoors. You could probably prime any surface with it, so it's definitely worth keeping any leftovers!
Some customer reviews indicate that its coverage is so good, those looking fo a beautiful bright white finish might not even feel the need to finish up with a top coat, because the final dried result is just what they were looking for!
PROS
Mold and mildew resistant, helping protect wood from water damage

Rust resistant and preventative, great for future work involving metal

Available in white or gray – ideal for lighter and darker topcoat colors

Also available in a more convenient aerosol formula for those hard to reach areas
CONS
Customer reviews indicate that packaging is not sufficient in some cases, resulting in dented cans on arrival
INSL-X Prime Lock Plus Alkyd Primer
Finally, this Alkyd primer from INSL-X is a fast-drying, multipurpose coating capable of priming and sealing a variety of surfaces. Able to cover even the most hard to block stains, it creates superior adhesion for a variety of top-coats and leaves your wood looking beautiful.
Finish up your painting as fast as possible, thanks to a quick drying process that will have you applying your re-coat just an hour; covering 300-350 square feet per can, it's unlikely you'll get caught out and have to make a last minute hardware store run.
On unfinished or bare wood, this primer creates an expert seal, allowing your finishing coat to last longer by filling in the porous surface. It's an ideal product for doors and wood trims, whether part of an interior or exterior project.
Manufacturer advice recommends only applying when the temperature is above 45 degrees Fahrenheit, and to avoid painting if the surface temperature outdoors is within five degrees of the dew point for best results.
As long as you use INSL-X's primer in combination with a high quality, natural bristle brush or a decent nap roller cover, there's no reason you shouldn't have an impeccable finish, even on glossy surfaces that have already been painted previously!
PROS
Seals tough stains, as well as preventing bleed-through, including smoke and water damage

Won't raise the grain when applied directly to bare wood – smoother finish

Superior adhesion on glossy surfaces for fewer coat applications overall
CONS
Definitely on the more expensive side of our list
Buyer's Guide
Why Use Primer – What Are The Benefits?
Disguises Wood Grain And Knots
Some readers might like the imperfections (known as knots) that are visible in wood after branches have grown with imperfections; these knots are just what remains after a dead branch falls from the tree it was attached to.

Others, however, want to paint over wood – in a variety of colors and finishes – and priming ensures that these darker spots in the grain are completely covered up. Otherwise, they'll be quite distinct, no matter how many coats of paint you put on!
Ensures Paint Will Bind
Working to create a much stronger base for applying a coat of paint to, a primer ensures that whichever finish you're looking for, the paint will adhere to your wood much more easily, being incredibly sticky and all. Be careful not to spill it!
This is especially useful for wood in particular, as it is a naturally absorbent material and therefore tends to soak up a lot of paint if not primed beforehand. Porous surfaces take way more coats than average without proper priming!
Smooth Surface
Got wood that's dirty or in poor condition and unable to be properly cleaned, or feels too dark to be painted smoothly? Primer can solve both of those problems, allowing you to use a light color and create a clean base for your paint to go on.
You'll need fewer top coats overall, it will be way less likely that any dirt or staining bleeds through, and you can also get primers that are closer to the color that you want to paint on top. It's a win-win situation!
Protect Wood Itself
As wood is not a naturally water-resistant material, primer actually has a dual benefit of sealing it away when exposed to the elements. Outside furniture that has been primed before painting, for instance, is less likely to form mold after heavy rain.
Plus, if you're painting an especially old or valuable piece of wooden furniture, the primer serves as a barrier between it and the paint you're using. That way, should you decide to remove it in the future with stripper, the wood beneath is safe!
Guarantee Durability 
By filling up the pores of a surface, covering up any difficult marks and creating a layer that is desperate to bond with your paint, you're ensuring a completely smooth color finish with no marring or annoying spots. 
As well as this, you will also find that the finished paint job is far less likely to sustain damage or marking, nor will it peel in sun spots or fade after just a couple of seasons. For long-lasting paint, using a primer is fundamental.
Primers 101 –  Which To Use When
Stain Concealment

So, you've had an unfortunate accident and need to cover up a
stain
on your wood with the help of paint. In this instance, you're going to want a primer that's dedicated to blocking or covering stains. This is usually indicated in the product description!
Does your stain involve grease, ink, crayon or another solvent-based material? Such a spill is going to need a water-based primer that's also tinted, otherwise you'll have less success at covering it up.
Unfinished or Bare Wood

Naked wood (get your mind out of the gutter!) is simply wood that is bare, so has never been touched with a stain or paint. In this situation, an oil-based primer is going to suit you best. This will create a nice thick layer to prevent paint absorption.

You could also go with latex-based primer, though without treating we'd highly recommend sticking to the oil formula, just because they're better for preventing paint soaking through more porous wood.
Unfortunately, oil primers tend to require a lot longer to dry – though as a result, paint will stick better – so if you wanted to try a quicker drying water-based formula it certainly wouldn't do any damage. But it
will
make sanding down trickier!


Pre-Painted Wood
Already painted this wooden furniture? You'll absolutely want an oil-based primer in this case – they are able to penetrate through old layers of paint when you're coating wood, which helps really cover up the previous color.
Likewise, if the existing paint has a chalky finish, a latex or water based primer isn't going to cut it, especially if there's cracking on the top coat. Oil-based is your best bet here, despite the lengthy curing time!
Composite Wood
If you're looking to paint some old plywood, MDF or particle board, choose your primer according to your reason for painting: if you just want to weather-proof or create a decorative coat, then oil-based is a good bet.
In the case of MDF specifically, you'll find that water based primer does not work at all, and you'll also achieve pretty terrible results on plywood as well. It's a thinner material, so the water is easily absorbed, which leads to warping of the wood.
Choosing A Primer – What Else Should You Think About?
First things first, assess your personal needs. Are you painting finished or unfinished wood? Is it already painted? Are there any knots or grains you want to cover? What kind of finish do you want for your end result?
Similarly, where is your painted wood going to live – indoors or outdoors? Will it be touched often or gazed at lovingly from afar? Ask yourself all of these questions and ensure that the primer you go for is suitable for your needs.
Here are two other important things to bear in mind:
Safety Considerations 
Some primer formulas are found to contain significant amounts of what's known as VOCs, or volatile organic compounds. Improper use could have fatal results as a result, should they be swallowed or come into contact with your eyes, face or skin.
As a result, it's important to wear a respirator during the application of primer, paint or staining, especially if you're using oil-based formulas, as these tend to have a higher concentration of VOCs. They might be uncomfy, but they keep you alive! 
Likewise, you're going to want to ensure all windows and doors are open, allowing proper ventilation and the circulation of fresh air. Otherwise, you could end up inhaling some seriously toxic fumes and headed to the ER!
Curing Period

Also known as "how long the primer takes to dry properly", this time varies from formula to formula. Some promise to be bone dry in 30 minutes, whilst other manufacturers suggest a minimum of 48 hours for curing.
Latex primers dry faster than oil-based formulas when it comes to wood, so if your situation allows for it (following the guide above!) then consider using one of those for a faster process overall. Do remember though: slow and steady wins the race!
Perfect Priming Every Time – Quick Steps For Best Results
Get The Wood Ready
Preparing your wood for priming before you start is incredibly important. First things first, clean it up as best you can, being sure to remove any dirt, dust or other debris from the surface.
Next, it's time for sanding – a finer, medium grit (around 200-200 grits would be great) is recommended. By working it all over you can ensure the surface is as smooth as possible, which makes priming easier overall and creates a better finish overall.
After sanding, there's going to be a whole lot of wood dust, so go ahead and clean up the mess you've made, give it a quick wipe down with a slightly damp cloth and there you have it! All good to go.
Frequently Asked Questions
Do you have to prime wood before painting? 
Nobody is going to show up and arrest you if you don't, but especially when working with unfinished wood, a primer is going to make your life a whole lot easier in the long run. That might sound contradictory, given it's an extra step to the process.
However, by using a primer, not only will your coats of paint be smoother, but it will require fewer coats overall because the primer works to fill up pores. Therefore, the paint is less likely to soak through, creating a nice seal for your paint to stick to.
Does a primer coat have to be perfect?
Not perfect, no! We're not talking Stepford Wives here, but you do want to ensure that the entire surface of whatever you're painting has been covered, with no obvious missed spots or bare patches. 
Given that you're priming your wood to be painted to create the best, most uniform coat possible, you want to try and give that the best possible shot. If there are no visible differences or obvious uneven bits, you should be good to go. 
Does paint and primer in one really work?
It depends on what you're painting! Also called self-priming paint, these formulas combine the painting and priming processes. However, if you're painting something that has never been painted before, a separate primer is essential.
Similarly, if you're going to be changing the finish of something wooden, for instance going from slick to glossy or flat to semi gloss, a natural standalone primer will also work better. Going over an oil-based formula with latex or acrylic also calls for a separate primer too.
Can a wood primer be tinted?
It's definitely possible, especially if you're changing the color of the wood dramatically by painting and want to give it a head start. Tinting wood primer to be closer to the color of your paint is certainly doable.
Do just make sure that the two formulas are safe to combine – a quick Google search of both products or their key ingredients should help you with that. You don't want to conduct a science experiment instead of painting, after all!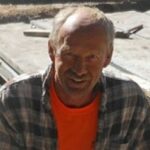 Jim Bettesworth well known for his can-do attitude and often takes jobs other companies were unwilling or unable to do. Experienced and educated in concrete construction and painting jobs. Read More.