ThatPainter is reader-supported. When you buy through links on our site, we may earn an affiliate commission. Learn More
Yes, you can add sand to floor paint. Sand is typically added to paint to add some texture to it. While this is decorative for walls and other vertical surfaces, sand in paint has another use when it's being applied to flooring.
When added to floor paint, sand doesn't just add some decorative texture but also gives the surface more traction. This non-slip quality is desirable for workstations and other areas where safety is a priority.
You can buy non-slip paint that already has sand mixed into it to increase traction. Failing that, you can add sand to floor paint yourself, you might even save some cash by opting for a DIY solution.
The DIY process will depend on which kind of flooring you're dealing with. If you're adding sand to a painted decking, you'll want to clean away cracked paint and sand the surface so that it's rough and easier to work with.
Sanding can be done with a power sander or by hand, though that can get tedious if the surface is large enough. The surface then needs to be fully cleaned.
If the floor isn't a material that can be easily sanded, you at least want it to be clean and free of cracked or old paint that would interfere with the painting process. It's the same prep work that you'd do when painting a surface with normal paint mixtures.
The ratio and application process can differ on certain factors. Generally, you should want a 4:1 paint sand ratio. Add a handful to a paint tray that you've filled up. You can get different sands for this.
Some opt for play sand, others for pure silica sand, what's agreed upon is that you shouldn't grab sand from the beach. This sand is made up of other materials besides sand particulate, like crushed shells, so it's not ideal for mixing with paint.
Apply the coat of sanded paint and wait for it to try. This should take less than a day, much less so if the paint is quick-drying.
When it has dried, you need to add the second coat. This second coat must have no sand in it. This finishes off the floor and hides the grit and locks it in place so it doesn't rub off over time.
Can You Put Sand In Garage Floor Paint?
You can put sand in garage floor paint and it's even recommended for many workplaces. By adding sand to paint, you create a surface with more traction that reduces slip and fall accidents.
Such accidents are dangerous in garages and other places where tools and heavy machinery are operated, so more friction on the floor is always appreciated.
The more the slip hazard, the more friction you want when painting the garage floor. This means that more sand is put into garage floor paint than other common applications.
When treating a garage for safety purposes, the coverage must be consistent and all-encompassing. This is because many falls happen from a false sense of security where somebody steps off sand-treated paint onto a smooth surface, expecting it'll be more of the same.
When it isn't, they are much more likely to fall. By painting the entire garage floor with sand, you make sure there are no spots that can cause people to slip since the grit is built into the floor.
Can You Mix Sand With Acrylic Paint?
With the different paint mixtures out there, it's hard to know the compatibility issues that come with each type. Fortunately, sand can be mixed with acrylic paint. Using an acrylic paint of your choice, you need to use high-quality sand that's going to mix well and do its job without introducing impurities into the mixture.
Silica sand works well with acrylic paint. It should be available at your local home improvement store. The pros recommend approximately 6% of sand should be added to the paint for a lighter grit finish.
It's much better to make a lightly sanded surface and make it grittier if needed than to overdo it and painstakingly dilute it later.
Assuming you're working with a gallon of paint, 6% would be approximately 220 grams. Mixing should take roughly five minutes when using a stirring implement.
Take it slow, so that bubbles don't develop and disturb the consistency of the mixture.
If you want to test the texture of the paint you've just made, try painting a random object that you can spare. After waiting for that to dry, you have a good estimate of how the paint will turn out when it's dried on the floor.
Once you're happy with the results, you can simply apply the coat of sanded paint to your floor and wait for it to dry. When it has dried, you can then add more layers of paint to seal in the materials.
Keep in mind that sand can typically be added to paint no matter its type or how glossy it is. The main limitations come from which surface you're painting.
See Also: BEHR Concrete and Garage Floor Paint
Can You Put Sand In Paint For Texture?
One of the more practical uses for putting sand into paint is to improve its texture, so yes, you can. The texture is often added for paint for decorative purposes, like turning a drab and flat wall into something that looks and feels more unique.
The level of texture you get from sanded paint depends on the amount of sand you use. It's always better to add sand slowly and carefully because you can always add more if the grit is too light, while it's difficult to make over-sanded paint thinner.
Don't worry about gloss level when adding sand as sand is compatible with almost all paint types.
As for sand, silica is marketed for paint mixing though other pure sands are often compatible. Beach sand has too many impurities to make it suitable for paint mixing and they have an uneven texture.
To get the perfect texture, you can try painting a small section of wall, floor, or a spare surface once the paint has been mixed.
After it dries, you can decide if you like the result and continue from there. Take notes of the ratio and specific amount of sand and paint that goes into each mixture if you need to reference it later.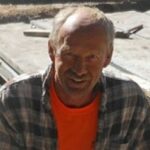 Jim Bettesworth well known for his can-do attitude and often takes jobs other companies were unwilling or unable to do. Experienced and educated in concrete construction and painting jobs. Read More.