ThatPainter is reader-supported. When you buy through links on our site, we may earn an affiliate commission. Learn More
The rain can throw a huge wrench in people's plans, especially if you're trying to paint outside. Now, you may be wondering if it's actually possible to paint in the wet weather. Well, the answer to this question ultimately depends on a few things.
First of all, you can indeed paint both the inside and the outside of your house when it rains. You can't paint it when the surface is wet, however. It's important to ensure that water doesn't touch the surface at any point during the painting process.
If you do find that the surface has gotten wet while you are painting, then you may need to do some damage control to the paint job. The best thing to do is to wait until the paint has completely dried, then cut the bad painting away using a straight edge razor.
You'll need to paint the surface again after you have done this to make sure that you get an even finish.
What happens if it rains after you paint?
Unfortunately, there is a chance that the paint may wash away if it rains after you paint, though it partially depends on how soon it rains after you paint. If the paint was recently applied then it will be more likely to come off.
Paint will usually take around five days to dry in normal weather, and this is how long it takes for the paint to reach its maximum durability. You may also begin to see water marks on the paint job, which can be a little unsightly.
The good news is that this won't necessarily destroy your entire paint job. You may just notice some water marks on the paint job and you may need to paint again over the affected areas.
Of course, there may be situations where you haven't yet finished with the painting. It can take a long time to paint the exterior of a house, so it's only natural to assume that you may take a break. With that in mind, how long should you be waiting after the rain to paint your house?
Ideally, you should wait a minimum of a day before you start painting again after a lot of heavy rain. In addition to this, you will need to check whether the surface is fully dry before painting.
If the surface is still wet then the paint isn't going to adhere to the wall as well, so the paint may end up peeling.
In an ideal world, it's best to allow latex paint to dry for around 4 to 6 hours before it rains. If the paint is oil based then it will need around 24 hours to dry, though this can largely depend on the temperature outside.
Ultimately though, it's not the end of the world if it rains after you have painted your home.
What to do if it rains on wet paint
It can seem like a real catastrophe when it rains on wet paint. You put a lot of work into that paint job, after all, so you don't want to see it completely ruined! Rest assured, however, that your paint job won't be ruined. You just need to do a little bit of damage control.
First and foremost, don't continue painting if it's raining. This may seem obvious, but it's worth pointing out. Then, have a look at the work you've already completed. Check that the paint is okay, and try to cover the painting with some draped plastic to protect it.
Sometimes rain will get onto the paint, and there's not much that you can do about it.
When it has stopped raining, you can look at the walls again. If the paint has started running or it has been destroyed, you should wash it with some water. A pressure washer will help you to do this. Then, allow the wall to dry before you start painting again.
It's a bad idea to paint the wall when it's still wet or when it's still raining. The paint won't adhere to the wall as well if it's wet, meaning you could get an uneven paint job. Your paint job won't look even half as good as it would if you painted on dry surfaces, either.
Unfortunately, it's simply not possible to control the weather. If your paint job does get ruined by the weather, take a moment. Breathe – it's not the end of the world. It's not ideal, but it can be remedied.
Simply wait for the wall to dry and start again, keeping an eye on that weather forecast as you go to ensure that you don't encounter any unexpected surprises.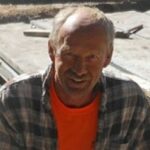 Jim Bettesworth well known for his can-do attitude and often takes jobs other companies were unwilling or unable to do. Experienced and educated in concrete construction and painting jobs. Read More.