ThatPainter is reader-supported. When you buy through links on our site, we may earn an affiliate commission. Learn More

Are you considering doing some home improvements? Maybe you've been looking at different paint brands, and you quite like the look of Sherwin Williams, but you want to know about the costs and how much a gallon of this paint is going to set you back.
Sound familiar?
Well with our guide we will talk you though all the information you need to know;
What affects the varying costs of Sherwin Williams paints.
What do the different types of paint cost?
How much does it usually cost to paint a room with Sherwin Williams.
Sherwin Williams paint cost in comparison to other brands.
+ More!
So, if you want to learn how much you should anticipate spending on getting a room, or even your whole home painted, then stay tuned for all the tips, thoughts and information we have for you below on Sherwin Williams paint.
What affects the cost of Sherwin Williams paints?
While Sherwin Williams is very well known to be one of the most premium paint brands available, if not the top dog, they do have some more affordable paint options that you can choose from if you are set on Sherwin Williams but are on a budget.
Choosing a high-quality paint is a stellar option if you are seeking to create an astounding paint job.
Sherwin Williams is one of the paint brands that is comparable to both Benjamin Moore and Behr. Together these three brands are renowned as being some of the best paint brands you can buy, with Sherwin Williams seated at the top of the pedestal, especially if you are seeking a high-quality finish.
With that being said, we have to answer the question of 'how much per gallon, does Sherwin Williams cost?' The answer is, it depends on the type of paint that you are looking for.
We cannot, therefore, give a one-size answer. But, we can give you a breakdown of categories, and then estimate the overall cost to paint a room with this particular brand of paint.
The defining factors
Before we launch ourselves head first into specific prices, let's discuss some of the key factors that affect the overall pricing of a gallon of paint.
The finish
One of the major defining factors that will affect the price of your paint is the paint finish. Paints will come in a variation of finished which will determine the final aesthetic of the paint job.
Sherwin Williams refers to these finishes as 'sheens' and they offer the following;
Satin sheen.
Semi-gloss sheen.
Flat sheen.
Gloss sheen.
High gloss sheen.
Eggshell sheen.
Matte sheen.
Low lustre sheen.
Medium lustre sheen.
Pearl sheen.
Ultra matte sheen.
Velvet sheen.
This list is probably the most extensive list of finishes, in comparison to pretty much any other paint brand, which means that you have many more options available at Sherwin Williams in terms of finishes, than you will with a majority of other sellers.
This is fantastic, but it can also be a bit confusing and overwhelming when you have got to choose
While a majority of these sheens are going to be very similar in price, some of them are a bit more pricey with Sherwin Williams. If you are seeking low costs you may want to keep an open mind with the sheens that you choose.
Considerable qualities
One more factor that plays in with the overall pricing costs of your paint will be the additional qualities that you seek. As an example, if you are seeking a paint that is mildew resistant for an area of your home that may be high in moisture levels, then this will likely be more costly than a standard gallon of paint.
You can also seek out a paint that is specifically low-VOC, or even zero-VOC (VOC = volatile organic compounds) in order to minimize painting fumes.
You may also need to consider a paint that is made to work on the exterior, this will be much more durable and weatherproof for painting sheds or the exterior of your home.
You should also consider if you want a self-priming paint, this would cut down on painting time required, as well as the cost of paints. Although it may cost more per gallon, it will also likely save you money as it will ensure that you avoid having to buy a separate gallon of primer.
How much is a Gallon of each different Sherwin Williams paint?
Having looked over the multiple factors that will impact the costs of the paint that you buy, now we can go into more of the specifics.
Do be sure to be mindful, that each gallon of paint is going to be ideal for different scenarios. However, even if it does feel like the cost will make your bank account scream, it is more cost-effective to get the right and specific style of paint for a specific scenario.
While it may be tempting to save your money buying a cheaper gallon of paint, it is not what you need for your project, it will likely cost more money in the long term as it will yield less satisfying results for your paint job.
Interior paints
There are several different lines available for interior paints from Sherwin Williams, they are all meant for different purposes.
Sherwin Williams Emerald
Sherwin Williams Emerald line is the most expensive interior paint line you can find by this manufacturer.
A typical gallon of Emerald Interior Latex paint will generally cost between $75 to $100. Although it is rather expensive in comparison to many paint brands, there is a very good reason for this costliness.
This paint, the Emerald Latex Paint lines are super durable, washable, and create amazing coverage in a vast variety of situations. If you want to get a fantastic finish on your next painting innovation, then the Emerald paint line is a great way to do it.
It also has mildew resistant properties, so that it will last even longer in places such as basements, washrooms and other household rooms that are susceptible to mildew.
Sherwin Williams Duration
Sherwin's mid-tier Duration Interior Latex paint line is another fantastic choice for a variety of situations and locations within the home. A gallon of this paint from their 'Duration' line will likely take you $70-$75 out of pocket.
This line is a paint and primer combo that is partially stain-resistant, it will also cover any existing stains that are present on your walls as well.
It is known as a high hide paint that is extremely durable and washable, much like the Emerald line, although it is specifically formulated for high traffic areas such as kitchens and hallways where fingerprints and grime will often accumulate on top of the paint. It is a brilliant combo of affordable and durable.
Sherwin Williams Cashmere
This line is absolutely fantastic as an interior acrylic latex paint that is both smooth and silky. It is also a paint and primer combo much like the aforementioned option. It offers easy application with a roller or a brush, and it is super forgiving.
Furthermore, it is an ideal option for painters who have limited painting experience who still want to create a gorgeous finish on their walls. A gallon of this paint will likely cost you between $60 to $70.
It is also a pro at hiding stains, although it is not quite as skilled as the Duration paint, so, it's not the perfect option if you have massive dark stains. That being said, if you do have some minor stains, and you want a great paint that will be well suited to your next big home improvement project, this s a good starting point.
Sherwin Williams SuperPaint Line
The Superpaint line is a paint line that offers an exquisite high hide finish that is brilliant for color changes. A general gallon of paint from the SuperPaint line will cost you between $60 to $65.
If you are seeking to find a great paint with a flat, satin, velvet, or even semi-gloss finish that can cover up your old paint color then this a fantastic option for you.
Sherwin Williams Captivate
The final interior paint that we recommend you consider is the Captivate acrylic latex paint by Sherwin Williams.
This is a line that is 100% the least expensive gallon of paint offered by Sherwin Williams. Costing a minimal cost of between $35 to $45 per gallon.
This is a line that was specifically designed for DIY enthusiasts who fancy having a go at their home improvement projects with a high quality paint that is affordable while being comparable to other brands.
Not only this but its is again a paint and primer combo that has an easy control application, whilst also being heavily durable.
It also comes in over 1700 different color options, and offers 3 different sheens; satin, flat, and semi-gloss, it is also a low-VOC paint too.
Exterior Paint Options
Sherwin Williams has also got a whole plethora of exterior paint lines that provide extra durability and weatherproofing for exterior paints.
Sherwin Williams Emerald
The primary high-end exterior paint line offered by Sherwin Williams is a fantastically durable acrylic latex paint that is fantastic for weatherproofing your homes exterior.
A gallon of this is often purchasable between $105 and $112, it is rather costly, don't you think? However, if you are seeking a high-end, long-lasting finish, it is definitely the best choice for you.
It is imbibed with an incredible 'self-cleaning technology', which is patented by Sherwin Williams, this would likely explain the costliness of this paint line. However, it does allow dirt to wash away while adding the feature of UV protection.
There are several different types of this Emerald Exterior paint, much like their Rain Refresh line for wetter environments, and also their Emerald Urethane Trim Enamel paint which is formulated for painting trims.
If you want to get a high quality paint that you can count on to keep your home or shed painted for years to come, this is probably the best option you can find.
Sherwin Williams FlexTemp
For one of the more mid-tier ranges, they offer something called the FlexTemp Exterior Acrylic Latex Paint. An incredibly durable paint intended to be flexible for painting the extreme temperatures.
If you are seeking a paint that you can apply in less ideal temperatures, i.e. ones ranging anywhere from 35 °F to 120 °F, that will continue to maintain its integrity and strength in those temperatures then this is an ideal option for you.
This paint will set you back between $70 to $75.
Sherwin Williams SuperPaint
The exterior SuperPaint line, is one of the best for acrylic latex paints that are suitable for frosty environments as well as hot and humid conditions. It is a very smooth paint to apply, it also offers resistance to fading and peeling. It also has resistance to dirt and mildew too.
A gallon of this paint will typically set you back between $60 to $65.
It is a fantastic option if you seek durability in these hard environments, but it is more affordable than FlexTemp or Emerald, so is a little more bank friendly.
Sherwin Williams A-100 Exterior Latex Paint
The final exterior line we want to look at today is the A-100 line, this is because it is the most affordable exterior acrylic latex line that is on offer with Sherwin Williams.
The best part of this paint is that it is exceedingly less expensive than all the other lines, but it still has the promise of a 15-year warranty. This ensures that you receive the absolute best durability for your homes exterior.
A gallon of this will generally cost you between $40 to $50.
As we have already mentioned, exterior paints will always cost more than an interior paint. However, it is absolutely imperative that you use to proper exterior paint for your specific home improvement project, this is not an area in which you should consider skimping on the budget.
Although that being said, there are also ways that you can save money of Sherwin Williams paints too.
How can you save money on different Sherwin Williams paints?
So, now we all know the paint prices for each paint type you can buy from Sherwin Williams, you may wonder if there is any way that you can save a few bucks and still use a high quality paint.
There are indeed some ways that you can keep a few bucks in the bank and still use these amazing paints. Let's have a look at these below.
Hardware Stores Vs The Online Shop.
Okay, so it might seem like we are stating the obvious here. However, shopping for paint in person at a Sherwin Williams store is likely going to cost you more.
The reason for this is simple, when you shop online from Sherwin Williams, you will be able to use external sites to seek out discount codes, sales, or other promotions, which you wouldn't be able to do in store.
Although, you won't be able to use these discount codes in store, when Sherwin Williams does run their own promotions, those will apply in store as well as online.
Obviously if you are aware in advance that you are going to need to go shopping for paints from Sherwin Williams for one, two, or various home improvement projects throughout the year, you can wait for an event such as Black Friday, or the post-Christmas period when sales skyrocket. Just keep your eye out for a juicy deal.
Although shopping at a local hardware store can also reap some benefits too. While a vast majority of hardware stores may not carry Sherwin Williams lines, some may do. So you should take a look at some of the smaller hardware stores, or stores such as Ace Hardware, and see if you can land yourself a deal there.
As well as that hardware stores may also have dented or damaged cans that they keep in the backrooms, you can always see if they have any of those in the back, and you may be able to grab yourself a juicy deal on them.
So long as then paint inside the can is not damaged then the quality of the paint can really doesn't matter. Do not be afraid to ask someone in a store if they have anything like this in their stockroom. If they do, you could land yourself a sweet deal.
Do be mindful however that some bigger stores such as Home Depot do not always carry brands like Sherwin Williams, because they will have their own competitor brand such as Behr, which they would rather promote.
However, Lowe's will often carries of Sherwin Williams paints, as well as Krylon, which is a subsidiary brand of Sherwin Williams, so you may be able to get some good options there.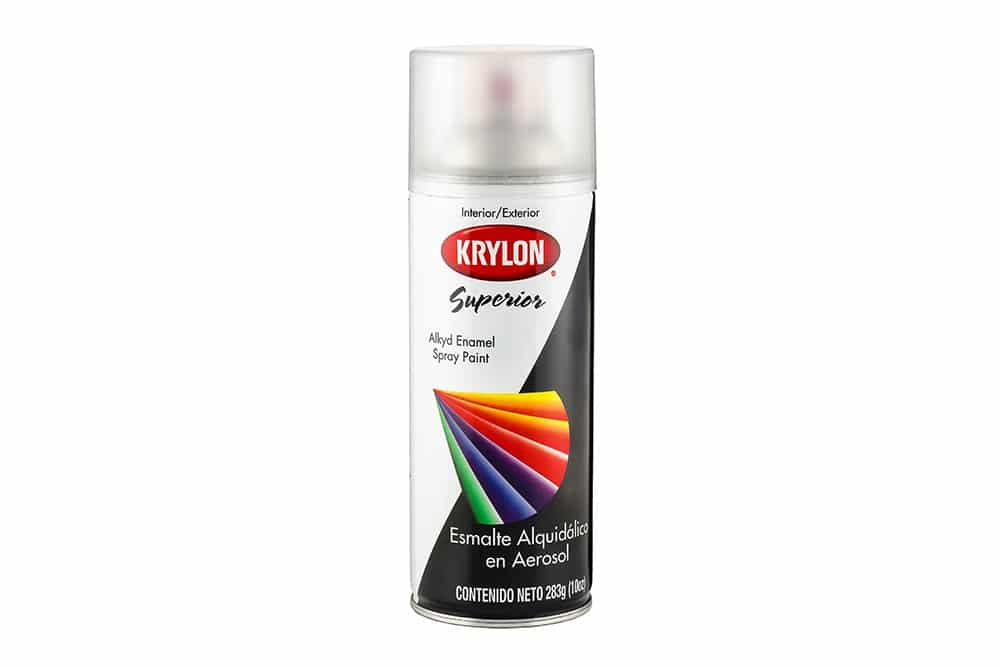 Minimizing the number of coats
Another way that you can save a few bucks on your Sherwin Williams paint is to minimize the amount of paint you use. While this may sound rather obvious, let us explain what we mean.
It is no surprise that you want to ensure that you get a good enough coverage on the surface that you are painting, in order for your paint job to look good. But you can do a few things to ensure that you get maximum adhesion of your paint.
One of these tips is for you to use a top-notch primer underneath your paint. While almost all Sherwin Williams lays under the 'Self Priming' paint category, this does not mean that you cannot add a primer underneath them.
Actually, we would recommend doing this, especially if you are painting on a porous surface, this will increase the paints' adhesion to the surface and overall it will minimize the wastage of paint.
Another tip for minimizing the amount of paint you are using is to simply take your time, taping off everything and applying your paint with careful precision, to ensure you are using the best quality brush, or roller, so that your painting medium is not sucking up a load of your paint.
How much on average does it cost to paint a room with Sherwin Williams paints?
Now, let's get thinking about how much it will cost to paint a singular room with Sherwin Williams paints.
Bedroom/ Living room
When you are looking to paint a 'standard' or 'regular' room in your home that does not require high-humidity paint, it is all dependent on the square footage of that room.
A typical bedroom in the U.S. is usually around 144 square feet, so if you consider all the additional painting supplies you will require, as well as a single gallon of Sherwin Williams Interior paint then it will cost you approximately $115 to $180, although dependent on which line of paint you choose to paint with.
Alternatively, if you are painting a living room, which is on average around 616 square feet, thus needing 2 gallons of paint, as well as your painting supplies, then you will be looking at a cost of approximately $150 to $280, again dependent on which line of paint you choose.
Sherwin Williams Vs Benjamin Moore paints: Costliness
So, how does Sherwin Williams paint costs correlate when put up against their direct competitors, such as Benjamin Moore.
It is wise to recall that these are the 2 top paint brands that exist and their prices do reflect this. They are definitely more costly than brands such as Behr, or valspar porch paint.
So you should not expect their costs to be as budget friendly as these. But when you are looking for a long term home improvement, you don't want to skimp on the materials, it may cost you more now, but it will save you money, or repeated touch ups in the future.
Quality over budget is usually a good motto when it comes to home improvement.
Comparing High-End Interior Prices
Sherwin Williams Duration Home Interior Acrylic Latex Paint – $70 per gallon.
Benjamin Moore Regal Select Interior Paint – $60 per gallon.
Sherwin Williams Emerald Interior Latex Paint – $94 per gallon.
Benjamin Moore Aura Interior Paint – $80 per gallon.
Comparing High-End Exterior Prices
Sherwin Williams A-100 Exterior Acrylic Latex Paint – $50 per gallon
Benjamin Moore Ben Waterborne Exterior Paint – $48 per gallon.
Sherwin Williams SuperPaint Exterior Acrylic Latex – $70 per gallon.
Benjamin Moore Regal Select Exterior Paint – $64 per gallon.
So, as you can clearly see here, the prices between Sherwin Williams and Benjamin More in their similar paint lines are actually rather similar, however, Sherwin Williams is much more expensive.
Meanwhile, Benjamin Moore is a fantastic company with some just as fantastic paints. But, nonetheless, many pro painters will believe that Sherwin Williams is one of the top quality paint brands out there.
We suggest, if you are really looking to create a stellar finish and invest in your next home improvement project then Sherwin Williams is likely the best choice you can make for this.
Even if you do feel like you want to save those extra bucks trying a different brand, note that there are only a few dollars difference between Sherwin Williams and Benjamin Moore brands. So, for the extras you have on offer with Sherwin Williams, it is a bit of a no-brainer to spend those extra dollars and get amazing quality with all those extra features.
A final thought on Sherwin Williams paints
Sherwin Williams is by far one o the best paint brands out there that you can get for any home improvement project.
While they are more expensive than other brands such as Valspar or Glidden, even Behr, it is for a reason, remember you get what you pay for. Sometimes it is worth sacrificing affordability for quality.
The paints by Sherwin Williams offer exquisite coverage, and they have so many brilliant features packed tightly into every paint they make. They are all mildew resistant, they are all self-priming, and every paint is either low-VOC, or zero-VOC.
If you are a lover of painting and home improvement, or if you just want to give your latest project a DIY touch, rather than spending the extra money on hiring a contractor out to do the job, the Sherwin Williams will be a comrade in open arms.
We recommend spending those extra few bucks that you can save by doing the job yourself on some Sherwin Williams paint, so you can guarantee a high-quality paint finish.
It's worth the extra money to give you a long-lasting, high quality, and highly resistant paint that will look fantastic on your walls and around your home for years to come.
Brushes at the ready, time to get painting!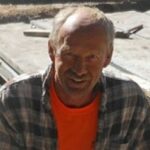 Jim Bettesworth well known for his can-do attitude and often takes jobs other companies were unwilling or unable to do. Experienced and educated in concrete construction and painting jobs. Read More.