ThatPainter is reader-supported. When you buy through links on our site, we may earn an affiliate commission. Learn More

You are probably here because you are wondering the cost of Benjamin Moore Paint. However big the paint job, you do not want to spend more money than you need to on your paint. Saving what you can to get the job done makes the job ever so much more satisfying.
So how much does Benjamin Moore Paint cost, and what affects the price for the pain, how much do the different types cost, and why do they differ?
Of course, how much on average does it cost to paint a room with Benjamin Moore Paint, and what is the price point differences between Benjamin Moore, and other paint brands?
Today we will answer all of these questions for you. Let's get started.
How factors influence the cost of Benjamin Moore Paint?
Most of us are aware that Benjamin Moore is one of the most premium paint brands out there, they do have some of the least expensive paint options that you can choose from, especially if you are dead-set on shopping for your paint at Benjamin Moore.
Choosing a high-quality paint is brilliant, and it is always wise if you want to craft yourself a stellar paint job.
Benjamin Moore paint, is known to be one of the best brands on the market, comparable to and competing with Sherwin Williams, or Behr. These 3 brands are all renowned as some of the best of the best. But, for high-quality finish, Benjamin Moore just have that pizzazz.
That being said, if you are asking the question, 'how much is a gallon of Benjamin Moore Paint going to cost me?" then we will need to tackle some of the more specific factors that affect the pricing of these paints.
You see, the cost of one gallon will vary, based on individual factors, and so there is no 'one-price-tag-fits-all' notion amongst these paints, unless of course you are willing to break them all down into categories and tackle it that way.
Key Considerations that Affects the Paint Price
Before diving head first into specific prices, lets have a think about what the key factors are that affect the overall price of your paints.
One of the main factors that will affect the price of your paints is the finish, which we know are good with Benjamin Moore. However, paints come in all different types of finishes that will determine the final look and luster of your paint job.
Benjamin Moore paints offer the following finishes;
Matte finish.
Flat finish.
Semi-gloss finish.
High gloss finish.
Egg-shell finish.
Each of these has its own pricing structure, so depending on what paint store you visit, and what paint color you visit, as well as all the other factors that you are looking at that will affect the overall price of the paint, defining price, is hard.
Other Paint Qualities Worth Thinking About
As well as the aforementioned factor, there are others, additional factors and qualities that will vary your overall price for the paint you seek.
Let's give you an example, say you need a mildew resistant paint for a high-moisture area of your home, that may cost more than a typical gallon of paint. You could also be specifically looking for a paint with low-VOC (volatile organic compounds) or even a 0-VOC paint that will minimize painting fumes.
You could be seeking a paint that is made to work as an exterior paint, something that will be more durable and weatherproof for painting your shed, your garden fences, or even the exterior of your home.
Then you would also want to consider if you want a self-priming paint, which would reduce painting time as well.
Though some of these may cost you more per gallon of paint than something more mainstream, it takes the cake in the terms of their varying features, and pros that you get for the price.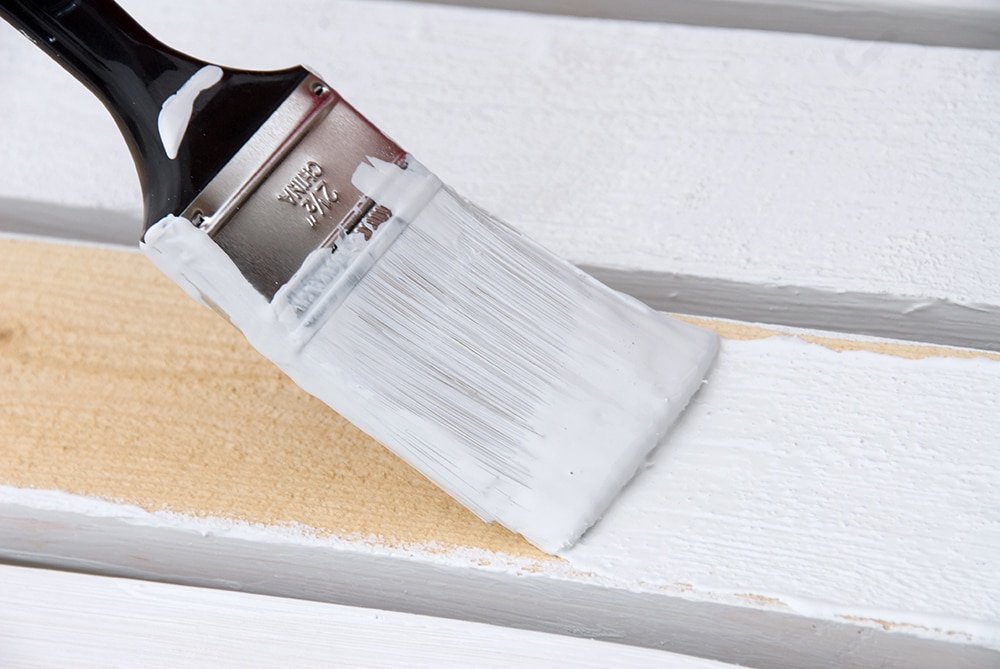 Different Gallons = Different costs: Benjamin Moore Paints
Now we know the many areas of specifics that impact paint costs, we can be a little more specific on how much these paints cost.
You should stay mindful however, that each gallon of paint is only ideal for specific differing scenarios.
So while it may be tempting to save some dough by buying a cheaper gallon of paint that is not 100% what you need for your project, it is more likely to cost you in the long run, and you will yield worse results for your paint job overall, and it really just is not worth it.
Fork out the dough once, and you won't have to do it again for a very long time.
Interior Paints
Benjamin Moore has a very different lines of interior paints for you to choose from, these different lines have different purposes and so you need to ensure that you choose the one best suited to your needs.
Benjamin Moore Aura
Starting at the top! Aura is one of the most expensive paint lines that is sold by Benjamin Moore, due to it being of the highest quality paints available on the market. It is a very rich, thick, durable paint that is mildew resistant in its coating. While also offering better coverage with each lick of paint.
Not only this but it is a self priming paint that is 0-VOC and can cover 350 to 400 square feet by the gallon. It also comes in a bath and spa waterborne interior paint for bathrooms or other high humidity areas. It's the full package.
Not only that, but it comes in eggshell, matte, satin, and semi-gloss finishes, so it is also a versatile option for a whole host of interior paints.
It is definitely worth it because of the amount of painting power packed into every paint can, even if it is priced at an average of $80 per gallon. If you use this, its unlikely you will need to paint again for many, many years to come.
Regal Select Waterborne Interior Paint
One of the other paint lines that Benjamin Moore has, is their 'Regal Select' line that is an acrylic paint and prime mix with a mildew resistant coating. Already sounds good right?
This line is on the cheaper side of things, being less costly than the Aura line, but it is still a 0-VOC paint which is low order and easy to supply.
It is one of the most high-quality paints available on the market, and it is a dream for a whole plethora of home improvement projects, working on drywall, masonry, wood, plaster, and even non-ferrous metals.
This paint is even washable with soap and water, and it covers an even grander scale than Aura, at 400-450 square feet. You definitely get a bang for your buck here, with it costing $59 per gallon.
Ben Waterborne Interior Paint
The next paint line that is offered by Benjamin Moore, is a premium-quality acrylic latex paint. It is a self-priming paint, with 0-VOC and low odor, as well as a mildew resistant coating.
It comes in options of flat finish, eggshell, and semi-gloss finish, making it a fairly versatile home improvement option. With a rice that will make you swoon at $42 per gallon.
Muresco Ceiling Paint
The last Benjamin Moore Paint interior paint line that we want to introduce you to is their ceiling paint line. This one only comes in flat finish, but it is one of the best paints you can get for a ceiling, so we will forgive this.
It is a paint and primer combo that is super easy to apply, and it is designed specifically to create a super smooth finish on your ceiling while it hides imperfections hat may come with painting a ceiling.
You would also probably use this paint on baseboards if you are working on a major home improvement project, doing this would probably save you a few bucks.
Despite its high quality for a ceiling paint it is pretty cheap at $42 per gallon.
Exterior Paints
Benjamin Moore also have a plethora of exterior paint lines that offer the durability and waterproofing for exterior painting projects that you would hope for.
Benjamin Moore Regal Select Exterior Paint
Their high-end exterior paint line is 'Regal Select', which is a mildew resistant and self-priming exterior paint option. It is a top-notch choice for when you are needing to cover several materials, from wood, to masonry, to vinyl, and even non-ferrous metals.
What makes this paint even better is its limited lifetime warranty, so that if you are looking for a high quality paint to decorate your home's exterior, it is a fantastic option for doing so, instead of going for a cheaper option that may not have this warranty and make chip and peel within a few months, or years.
It is a more expensive option, but its definitely worth it, pricing up at $63 per gallon.
Ben Waterborne Exterior Paint
Their other exterior paint line (yes there's only these two) is their Ben Waterborne Exterior Paint which is slightly less expensive as an option.
This paint comes in the option of three different finishes; flat finish, low lustre, or gloss, these are all 100% acrylic paints which are designed for a vast variety of differing surfaces outside.
These paints also have a low-temperature application often, being applicable down to 35 degrees, so if you are looking to do a paint job in spring or fall, then this is an excellent option for doing so. It is also crack resistant, and peeling resistant, as well as offering a mildew resistant coating with a 25-year warranty.
All these points make this paint option a fantastic choice, and it also has a lower price point than the other alternative option at only $48 per gallon.
Saving Money on Benjamin Moore Paint
Now that we have a better idea on the paint prices for each type of paint from Benjamin Moore, you may be wondering if there is any way that you can save your money and still use this high quality paint.
Thankfully there are still a few ways that you can save some money on Benjamin Moore paints. Let's take a look at some of these.
Hardware Stores Vs Shopping Online
It may seem a little obvious to say that shopping for paint in person at Ace Hardware or Lowe's will be more financially lucrative in the love run, sometimes it'll be as simple as saving on the shipping costs.
That being said, shopping at the local hardware store will offer a few more cost-effective pros as well. A good example of this would be how hardware stores are more likely to have sales and discounted prices from time to time, in comparison to the online Benjamin Moore store.
In fact, we all know a hardware store may have a dented or damaged can in the back that you can get a sweet saving on. As long as the paint inside is not damaged, the quality of the paint can doesn't matter.
Don't be afraid to ask someone in store if they have anything that is a bit scuffed up in their back room, so you can take it off their hands and save a sweet buck.
You can also save money shopping face to face when it comes to color selection and color matching. Not only do you save time when you go into a hardware store to pick your paint colors and get samples, but you can save money as many stores will also offer free paint sample stripes that you will have to pay for if you order them online.
This can be a real time and cash saver.
Minimizing the Coats of Paint
Another way that you can save money when opting for a Benjamin Moore paint is minimizing the amount of paint you use, it may sound like stating the obvious, but hear us out.
Obviously you will want to ensure that you are getting enough coverage on your surface for the paint job to look decent, but there are a few neat tips you can use to maximize the adhesion of your paint.
One of the things that you can do is to use a stellar primer underneath your paint, while all the paints above are self priming, this doesn't mean that you can't add a primer underneath them and get yourself an even better adhesion.
We would always recommend doing this, especially if you are painting of fresh drywall or another porous surface, as this will increase the paints' adhesion to the surface and simply waste less paint altogether.
Another way to minimize paint wastage is to just take it slow. Tape everything off, and be super precise in how you apply your paint, ensure you are using the best possible brushes or rollers possible so that your application method isn't sucking up a bunch of your paint. With good practice you will also lose less paint in the process, with less drip, less loss to the brush and more paint going where it is supposed to go.
Follow good painting practices is the best advice we can give you to ensure you minimize the possible wasting of your paints, and you ensure you get the best bang for your bucks.
Average Cost to Paint a Room with Benjamin Moore Paint
So, how much would it cost to paint a room with Benjamin Moore Paint. A vast majority of internal paint jobs are done in living rooms or bedrooms, so lets use these as an example.
Bedroom/ Living room
If you are painting a typically standard room in your home that does not require high-humidity resistant paint, then the costs for you are all reliant on the square footage of the room.
In the USA a typical bedroom is around 144 square feet, so if you factor in all the painting supplies you will need, as well as a Benjamin Moor Regal Select Interior paint, then you are looking at a round cost of about $150.
Yet, if you were to decide to go for a higher-end option, i.e. the Benjamin Moore Aura paint, it would round up to about $170 for the whole room.
If you were to tackle painting the living room, which in the USA, is around 616 square feet, then you would be looking at a cost between $175 and $250, depending on which paint line you were to choose, the price is also higher as you will likely need to purchase 2 gallons of paint instead of one.
Benjamin Moore Vs Sherwin Williams: A Pricey Showdown
Now we know all this, how do these numbers compare with other paint retailers and the competitors of Benjamin Moore. What about competitors such as Sherwin Williams.
These are the two top dog paint brands on the market and their prices will reflect this, However, they are definitely more expensive than a brand such as Behr, and Glidden.
Let's check out a direct comparison.
High-End Interior Prices
| | |
| --- | --- |
| Benjamin Moore Aura Interior Paint | $80 per Gallon |
| Sherwin Williams Emerald Interior Latex Paint | $94 per Gallon |
| Benjamin Moore Regal Select Interior Paint | $60 per Gallon |
| Sherwin Williams Duration Home Interior Acrylic Latex Paint | $70 per Gallon |
High-End Exterior Paint Prices
| | |
| --- | --- |
| Benjamin Moore Regal Select Exterior Paint | $64 per Gallon |
| Sherwin Williams SuperPaint Exterior Acrylic Latex | $70 per Gallon |
| Benjamin Moore Ben Waterborne Exterior Paint | $48 per Gallon |
| Sherwin Williams A-100 Exterior Acrylic Latex Paint | $50 per Gallon |
As we can see here, the prices between Benjamin Moore's paint lines as the Sherwin Williams paint lines are very compatible, but Sherwin Williams is definitely the most expensive option, always slightly higher in price than Benjamin Moore prices.
It is no giant difference, and there is neither any massive difference in quality between the two either. But if you are looking to save a few extra bucks on your purchase, while still getting a quality paint product, Benjamin Moore is the way to go, especially if you are stuck choosing between these two sellers specifically.
This is definitely a brilliant paint option for you home improvement projects, inside or outside.
Final Thoughts on Benjamin Moore Paint Costs
Benjamin Moore is one of the best paint brands you can buy from for quality and value, while they are definitely one of the more expensive options on the market, with a higher cost than brands such as Valspar or Glidden, it is like this for a good reason.
Benjamin Moore paints offer a much better coverage, and they offer so any features all packed into each paint that make them a hard to resist option at the hardware store. They are all mildew resistant, low in volatile organic compounds, or have zero volatile organic compounds. Not only that but a majority of them are also self-priming.
If you are the kind of person who loves to take on DIY home improvement projects, rather than forking out the extra cash to hire and pay a contractor, then you are in luck with Benjamin Moore.
You can keep the high quality of a contractor, and keep the versatility of even more expensive brands, while saving money with Benjamin Moore Paint products.
There really is nothing bad that can be said about Benjamin Moore Paints, now go, find your happy and enjoy the home improvement painting experience you deserve.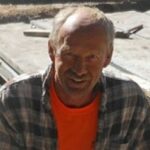 Jim Bettesworth well known for his can-do attitude and often takes jobs other companies were unwilling or unable to do. Experienced and educated in concrete construction and painting jobs. Read More.