ThatPainter is reader-supported. When you buy through links on our site, we may earn an affiliate commission. Learn More

Many home interiors will need a little lick of paint every once in a while. The important thing if you are doing it yourself, is that you know how to create professional looking results, without breaking the bank or hiring anyone.
Whilst the painting itself is not a difficult job, the last thing you want to do is break your back painting all day, to find that you have left marks and brush strokes all over the place! You could even then end up with a wall that looks worse than before you started painting!
To make sure that this does not happen to you, we have created a guide of how to paint without leaving brush strokes, with all of the supplies that you need, and the tips you will require to succeed!
You may have just finished painting something in your home, to find that, even though you took your time, used a paint brush carefully, and used some good quality paint, you have still been left with unsightly, unprofessional looking paint brush strokes.
This can leave you wondering where you went wrong, or what you could have done to avoid it. If you want to know how to fix this problem before you move onto the next wall, then you will need to know a few things about how to paint without leaving brush strokes.
Things You Need To Know About How To Paint Without Leaving Brush Strokes
We all know that painting itself is not a hard task. But, if you want to see professional looking results, and zero brushstrokes, then you will need to take a few precautions, and have all of the tools that you need to create a good paint job.
This means that you will have to have the best paint that you can find, the right brushes and rollers, along with masking products and other supplies to create the most superior paint job.
If you want to create the perfect results when painting, then there are a few supplies that you will need to keep in mind.
Things you will need to paint without leaving brush strokes:
Paintbrush
Paint
Paint thinner/lacquer thinner
Masking materials
Sanding sponge or medium grit sandpaper
However, keep in mind that you can have all of the best supplies, but if you have not prepared the area properly, then your surface may be uneven after painting, or you could still end up with brush strokes.
For instance, if you do not apply the paint to a clean, and smooth surface, then it may not adhere well to the wall or furniture, and could leave you with bubbles, streaks, or brush strokes, which will not look good at all!
There is nothing worse that you can do than apply paint to a dirty, dusty surface, and just watch it crack and crumble away after drying.
In addition, without a good brush technique, you will be left with unsightly marks, lines going in different directions, and just an overall streaky looking surface, which will make you wish that you never started painting in the first place.
The same goes for whether you are using an oil based paint, latex paints, chalk paints or even water based paints, as any of these will look bad with the wrong technique, and the wrong brush.
For instance, depending on which paint you are using, you will have to alter the type of tools and brushes that you use to coat the surface. If you are using oil based paints, then we recommend that you use natural bristles with your brushes, but it is best not to use these on latex paints.
For latex paints, you will need to use synthetic brushes, as these will create much more natural looking results when finished. If you are unsure which types of brushes are best for the paint that you have, then simply check the manufacturer's recommendations, or see the instructions for use on the can.
With a few of these tips in mind, you can start to think about painting. If you're ready to go, then move onto our top five tips for painting without leaving brush strokes!
Our Top Five Tips For Painting Without Leaving Brush Strokes
If you want to create a top quality paint job, then you will need to stick to our 5 cardinal tips for painting without leaving brush strokes. These are:
Use A High Quality Brush and Paint
Use The Right Amount Of Paint On The Brush
Don't Use Too Much Pressure On The Brush
Leave Strokes In The Same Direction
Use A Foam Roller
If you keep to these rules, then you should have no brush strokes after painting. Luckily, we will go into more detail for each one below, to help you understand what is best to do for the most professional and impressive results.
Step One: Use a High Quality Brush and Paint
You may be concerned about how much this DIY paint job is starting to cost, if it means that you have to buy special paint brushes to finish the task, too. However, a workman is only as good as his tools, as they say, and so you will need only the best brushes to get a clean, fresh finish.
For the perfect results, with no paint brush strokes, you will need to purchase new brushes. When you are looking for the best, it is a good idea to feel the bristles to see what the texture is like, or what they are made from. For the most part, paint brushes are made from either animal hair, or synthetic bristles such as polyester or nylon.
Animal hair works best for most paints as these accept the paint and go on much smoother, however, you may prefer synthetic brushes as they are better for latex paint and better for the environment:
The important thing to note is that if you use cheap paint brushes, then you will not have a perfectly smooth finish, and the same goes for using cheaper paint to cover your surfaces. You pay for what you get.
This is due to the fact that cheaper paintbrushes do not hold the paint on the brush as well, and will therefore create a more textured and bumpy finish. In addition, cheaper paint brushes may lose their bristles, which can become lodged in your perfect paint job.
The last thing you want to do is just finish painting your walls to find that little black brush bristles have just ruined the look completely!
Step Two: Use the Right Amount of Paint on the Brush
One of the biggest contributing factors when it comes to leaving brush strokes on your paint job is if you are using too much paint! On the other hand, if you are using too little on your brush, then you could end up with strokes along the surface. This is why you need the perfect amount of paint on your brush at all times for smooth, clean results.
For just the right touch, you will want to ensure that there is no paint dripping on the ground, and just keep paint on the tip of the brush, not the whole thing.
You will never want the paint to be dripping along the handle, as this is when things start to get messy, and the bristles can be too caked in paint for a good finish.
Step Three: Don't Use Too Much Pressure on the Brush
Another reason you may be getting paint brush strokes on your surfaces is because you are not using the correct technique to paint. Sometimes, many beginners new to painting will apply far too much pressure when applying the paint, which can give you brush strokes.
There truly is no need to press so hard when painting surfaces, as the paint will adhere with ease. In addition, if you want an even finish, then you will want to use lighter brush strokes, and let the paint float on the surface of the brush.
With brush strokes that are too heavy, you will find that the paint job will look rushed, botched and uneven, as the paint cannot be distributed evenly across the surface.
If you have accidentally painted with too much paint, or too much pressure, then you can always wait for it to dry, and then use a little sandpaper or a sander to go over it. This should then smoothen out the paint for your desired results.
Step Four: Leave Strokes in the Same Direction
One of the most vital tips that we can give you for the perfect paint job is to cut out the edges of the room first. To do this, you will need to go around the perimeter of the rooms, and carefully cut out the edges by painting them, leaving the strokes going in all the same direction.
The same then goes for when you are painting the whole room, or surface. You would be surprised how much of a difference this makes, just by leaving the paint strokes in the same direction.
This works in a similar way if you are using a paint roller, as you will always need to paint consistently, and will have to leave the finish coat of paint in the downward direction so that it does not end with a reflective, or a contrasting finish that does not look as good!
By leaving the paint strokes pointing in the same direction, you are ensuring a uniform result, and a good, clean cut finish on your walls or surfaces.
This is even more vital when you are applying a finishing topcoat as this is when the real quality of the paint job will shine through!
Step Five: Use a Foam Roller
Finally, if you truly cannot avoid the brush strokes, no matter how hard you try, then it may be time to invest in a foam roller:
or a paint sprayer:
With a paint roller, you can paint your home much quicker, and much easier. In addition, you are removing the issue of brush strokes that can be accidentally applied, however you will still need a paint brush to cut out the edges.
For an even easier solution, you can use a paint sprayer, as these also provide professional results in half the time it would take you to paint your room with a paintbrush!
Summary
To summarise, with our easy guide, you should be able to improve your painting technique, expertise, and eliminate those pesky paint brush strokes, for a masterpiece that will look like you hired a professional for.
The most important thing to remember is that you have to do your research before painting. You will need to know what type of paint you are using, and what brushes will work best with that paint for the best results.
In addition, you will need to know the specific drying time for your paint, so that you leave plenty of time in between coats for a clean, smooth and perfect finish!
Remember that painting can be fun, so do not stress out too much over the little mistakes, with a fresh lick of paint, your walls will look brand new, and will refresh your home completely!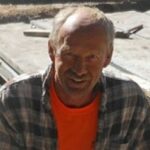 Jim Bettesworth well known for his can-do attitude and often takes jobs other companies were unwilling or unable to do. Experienced and educated in concrete construction and painting jobs. Read More.