ThatPainter is reader-supported. When you buy through links on our site, we may earn an affiliate commission. Learn More
Removing paint from a brick wall is not an easy ride and, especially if you want to keep the wall underneath the paint intact and in good condition.
To make matters worse, using the wrong method to remove paint from brick can make it more difficult to remove, and can cause damage to the wall itself.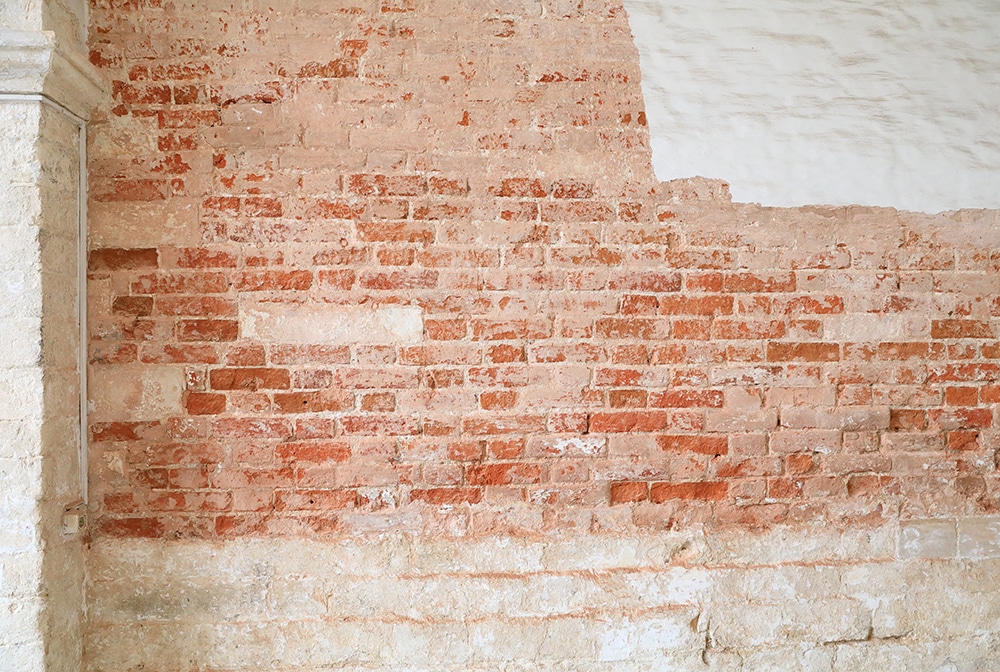 Luckily for you, we have a guide that tells you exactly how to remove paint from brick in no time at all… well, it will take a little bit of your time, but it will be well worth it!
What are the factors to consider when removing paint from brick
Type of paint
Before we go ahead and give you a detailed guide telling you exactly how to remove all that paint, there are some important points to note. It is essential that you establish what type of paint you are working with before you attempt to remove it.
The two most common types of paint used for brick walls are latex-based and oil-based paints. As such, this guide will be explaining how to remove both of those paints.
External factors
As well as the type of paint, there are also some external factors that need to be considered when removing paint from bricks.
These include the materials needed to strip away the paint, the suitability of any products you may want to use, the climate and temperature that you will be working in, and the clean-up that you will need to do after.
Let's explore these in more detail…
Materials and products
Whilst metal wool and aggressive scrapers may seem like a foolproof way to get paint off brick, you can actually do more harm than good.
It is unlikely that it will remove all the paint, and it may even cause damage to the wall itself. Sometimes the most seemingly obvious solutions can turn out to be the wrong thing to do.
The correct material for taking paint off brick is not technically a material. We recommend using a caustic paint stripper.
The product is usually in the form of a liquid or paste paint stripper that is formulated to get deep into the crevices of the brick, as well as any cracks in which paint could have seeped over time.
If the wall has had paint on it for a very long time then it is likely to be embedded deeply into the structure. Paste strippers are our favorite as they are easier to work into the wall. However, thinner liquids work well too.
Suitability
Now that you know that the paint stripper needs to be used, we wanted to take the time to inform you that you cannot just use any paint stripper.
It is likely that your brickwork was painted with masonry paint, and unless you buy a paint stripper that has been designed for removing masonry paint, then you are going to have some trouble removing it.
As well as needing a masonry paint stripper, you should also ensure that it is drip-free liquid, methylene chloride-free, and avoid getting a spray remover. This will ensure that you will be able to use the stripper safely and far more easily.
Clean-up
Provided you follow our guidance in the previous section and by a non-drip stripper, preferably one that doesn't spray, then clean-up should be kept at a minimum.
That being said, it is very important that you put the necessary cleaning methods in place such as ensuring there is a cloth or sheet on the floor to catch drips.
This is especially important if you are restoring a brick wall in your home, or perhaps a brick fireplace and you want to keep it clean and presentable.
Temperature
Of course, we know you cannot control the temperature, but it is worth bearing in mind that exposed brick is susceptible to cracking in extreme weather conditions.
If you plan to remove the paint at a time where temperatures are freezing, then be aware that the longer the brick is exposed without the paint the more damage it can sustain
We recommend waiting until you have some warmer days to restore your brick wall so you know you can leave it for ample time between stripping and restoring it.
How to remove paint from brick: a guide
What you need to remove paint from brick:
Easy guide to removing paint from brickwork and brick walls
Test
Before you do anything it is absolutely vital that you test an area first. Do this in an area that is relatively out of view, testing at least 2 or 3 bricks. Follow the instructions on your particular masonry paint stripper.
Take out a small amount of the stripper and apply it to the test area. After you have applied it thickly (as thick as the amount of jelly or PB you would spread on a sandwich), you can cover it with a plastic sheet.
Wait around one hour and then go back and peel off the sheet. You are looking to see whether the paint is starting to come away from the brickwork. If you are happy that your stripper will do the job you can move onto the next step and start preparing to do the whole brickwork.
Preparation
Hopefully, you have found a stripper that works for your needs and are ready to move onto the whole thing. First, you must prepare the area by cleaning it thoroughly. This is especially important if it is an outside wall or on a fireplace.
If it is possible, use a garden hose to do this. If not simply use a large bowl, bucket, or pail of water and a rag and manually clean it down.
Whilst this step makes the paint removal method much easier, it is not essential, and if your brickwork is in clean, good condition then you can skip the cleaning process if you wish.
Let the wall dry fully before applying any paint stripping product. This may take 12 hours or more, especially in a cold climate.
When you are satisfied that the wall is adequately cleaned and dried, you can prepare the area around it by setting down old clothes and sheets to catch old flaked-off paint, any drips of the paste or liquid, and any debris.
If you are outside and it is windy then it may be worth taping the sheets down or placing heavy garden rocks in the corner.
Protect yourself
Now that you have prepared your workspace you need to make sure that you are safe. This means that you need to take all necessary steps to protect yourself from harsh paint strippers, dust, debris, and old flaked paint. All of these can be a possible irritant to the skin, lungs, and eyes.
For this reason, we highly recommend that you wear eye goggles, protective clothing such as painter's overalls and long sleeves, and perhaps even a pair of work gloves.
It is also important that you keep the area as well-ventilated as possible, wearing a face-covering if you feel it is needed to prevent you from inhaling any possible irritants.
Apply the stripper
You are all geared up, your wall is prepped, and the area is protected – now for the fun part!
Grab your masonry paint stripper and crank it open. Whether you have chosen a paste formula or a liquid one you should grab your drywall knife (or a putty knife if preferred) and take the product and apply it to the wall or brickwork.
Apply the stripper thickly (this is the reason why we think paste is the best formula), doing so with a wire brush (with hard, stiff bristles) if you want to make it easier on yourself or have a bigger space that needs covering.
You may even find an old, clean paintbrush does a good job of applying the stripper. Work quickly to do this as you will want to ensure you apply the plastic sheet before any of the strippers has dried.
If your brickwork is on a large area you can split it into sections, applying stripper and then the sheet at a section at a time. When applying the plastic sheeting you should apply it neatly, smoothing out any air bubbles so it is completely flat. This will ensure it gets all the paint off when the time comes to peel it.
When all of the stripper and plastic sheets have been applied you should leave them on the brickwork for the specified time. This can vary from product to product so be sure to check your particular stripper.
Remove the paint
When the stripper and sheets have been left on the brickwork for the specified amount of time you can go ahead and remove them. To do this you should grab a corner of the plastic sheet and firmly pull it off, trying hard to take off all of the sheets so as not to break it.
Under the sheet you should see that the paint has also peeled away, either coming off with the sheet or loosely hanging onto the wall.
Do not stress if some of the paint remains on there. This paint will be loose and flakey and will be able to be scraped away with ease. Use a rough bristles brush or paint scraper to remove any residue, ensuring that you use the paint scraper carefully so as not to damage the exposed brick.
When you have worked away all of the residue paint, you may still find that there are some stubborn patches left on there.
To deal with this you could repeat the process (we recommend doing this if there is a large area that is being stubborn). You should also apply white vinegar to any small stubborn areas to get the paint to budge.
Finish up your brickwork restoration by cleaning up all of the paint and debris, and washing the wall down with a hose or pail of water. You could also use a power washer at this point if you wanted to. You can then go ahead and restore it in any way you wish.
Frequently Asked Questions
Does vinegar remove paint from brick?
No, it is unlikely that vinegar alone will remove masonry paint from brick.

Whilst it is good to remove stubborn patches after a paint stripper has been applied, it will not be abrasive enough to remove touch masonry paint from large areas.
Final verdict
There you have it, a detailed guide on how to remove paint from brick. We are sure you can agree that it is easier than you may have thought.
Remember, use the wrong method and you can do more harm than good, so use our tried and tested method, grab yourself some of our favorite masonry paint strippers, and get scraping!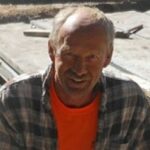 Jim Bettesworth well known for his can-do attitude and often takes jobs other companies were unwilling or unable to do. Experienced and educated in concrete construction and painting jobs. Read More.