ThatPainter is reader-supported. When you buy through links on our site, we may earn an affiliate commission. Learn More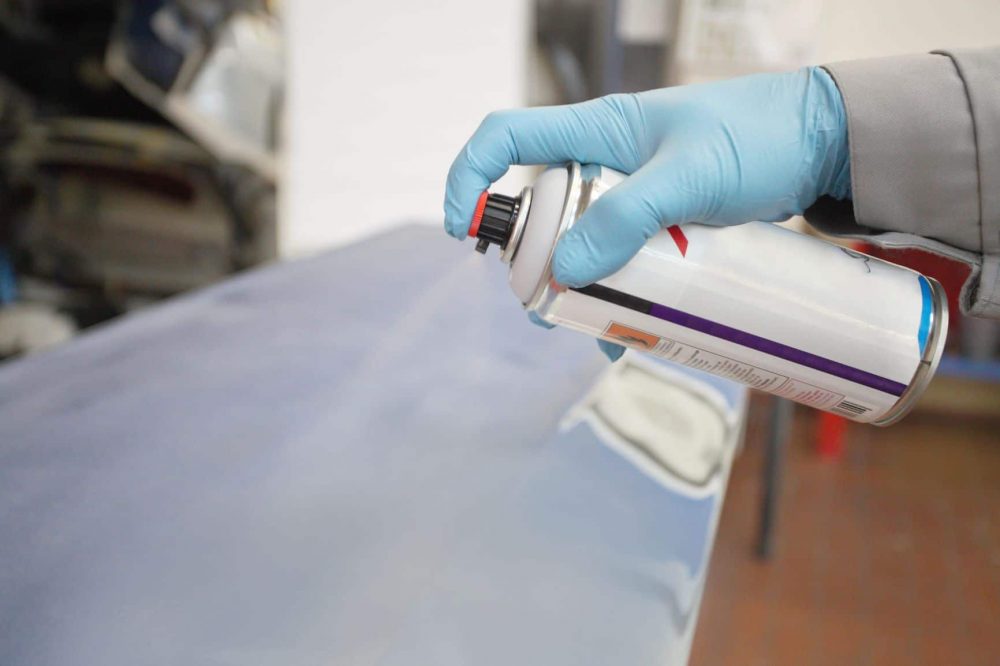 Have you ever struggled to apply a new coat of paint to your car or patio furniture? You might be tempted to overlook the priming process, as this can just be seen as unnecessary additional work.
But if you skip it, you can expect to see a lot of paintwork issues at a later date.
That's where a great primer really comes in useful. This handy covering will not only be good for your car, but you can use it on steel furniture, metal accessories on doors and windows and giving a new lease of life into your favorite metallic objet d'art.
If you don't apply a primer before you spray, then you might start to notice flaking across your car. This will be less than satisfactory and might cause you to fork out extra cash on having another respray.
Metal can be a much less adhesive surface to spray on than wood or plastic. It can rust and is susceptible to water damage, so you'll need to make sure that it has an additional coating so that it will not start to flake within a few months.
So where can you find the best primers for metal? What features does a decent primer need to have to give you that complete coverage?
What primers work well with metal, plastic and rubber seals? How much can you be expected to pay for a decent primer?
Well, if are looking to give your car, patio chair or doorknob that new coat of paint, then look no further, as we've compiled a list of some of the best primers currently available on the market.
We've also got a buyer's guide that will help you to shop for the best primers, as well as some frequently asked questions.
First off, we'll have a look at some of our favorite primer picks, with some of their best features.
Top 5 Spray Primers For Metal
Now that we've given you a quick guide to some of the best primers available on the market, we'll have a more in-depth summary of their various features that will help give you a better idea of whether or not they're helpful for your particular paint job.
Rust-Oleum Zinsser All-Purpose Primer
This first spray paint is one that is perfect for use on multiple surfaces, which is why we've picked it as the best on our list.
You can spray it over metal or plastic surfaces, or even objects that are composites of these materials – introducing the Rust-Oleum Zinsser All-Purpose Primer.
This is great at creating a very smooth base layer that you can use to apply your spray paint upon. This will cover up any rust or water damage, giving you a solid foundation with which to work on.
This has an oil base that you can apply directly to any style of surface without having to sand it first. This primer is slightly thinner than some of the other brands on this list, but you will get plenty of coverage for your money. This is definitely one of the most reasonable-priced primers.
PROS
This comes at a very decent price, giving you the basic coverage that you need, working with multiple styles of the surface.

Whether its metal, plastic, rubber, masonry, wood and drywall, this will give you plenty of under covering, ideal for you and your car or furniture.

This will give you a nice and even surface on which you can then spray your paint. It is perfect for uneven surfaces where it might to hard for spray paint to stick in the awkward corners.

If you already have a layer of paint on your car and want to spray new paint over the top, simply use this primer first and then spray the new paint on straight afterward.

This oil-based primer will not need any preemptory sanding before application, which will halve the preparation time you need for a new spray.
CONS
This primer is a little on the thin side, so if you are looking to spray an awkward surface, you might have to give your surface two coats.

This primer takes a little while to dry, so it might not be suitable if you're looking to respray something quickly.
Rust-Oleum Painter's Touch 2X Ultra Cover Satin Blossom White Spray Paint
This next one is a model for those who want to pinch the pennies rather than spend all their cash on a state-of-the-art primer.
You can get this stuff for next-to-nothing, allowing you to cover up to 12 square feet of car body, furniture or the front of your garage door – introducing the Rust-Oleum Painter's Touch 2X Ultra Cover Satin Blossom White Spray Paint.
This is a great primer for covering up darker preexisting paint, as it comes in gray. If you are trying to add a coat of paint over a darker surface, then we would recommend that you use something that like that won't cause the paint to show through after a few months.
You can easily angle spray with this primer, owing to the specialized design in the tip. This means that you won't run the risk of over-spraying, which could lead your final spray job to look lumpy and uneven.
PROS
This primer will dry very fast – this is perfect for fast paint job where you might have to spray garden furniture in time for barbecue that next weekend, for example.

You can apply this to multiple surfaces – this is a great primer that you can use for spraying plastic, brickwork, masonry or steel. If you are working with metal, this will ensure a nice and smooth finish.

You can cover dark paintwork – this is ideal if you want to cover your black paint job with a white one. Often the darker color will start to show through after a few months.

The price – you can grab yourself a can of this for just a couple of bucks, considering the number of features that it has, then this is a bargain product!

This will give you a very smooth covering, ensuring that the final paint job won't bubble or look too uneven once it has dried and expanded.
CONS
This primer is not the best to use with metal, so if you are thinking of giving your car a touch-up, then we might recommend going with a different brand.

Some users have reported that their paint job starts to flake even after using this primer.
Rust-Oleum American Accents Spray Paint
If you're looking to cover the rusted metal with a primer, then this next product is definitely one for you.
It gives you a fantastic quick-drying topcoat that will definitely give you everything that you need for complete protection and an even surface on which you can work – introducing the Rust-Oleum American Accents Spray Paint.
Sometimes you might think that the rust on your garage door means that it is a write-off, but with this spray, that is simply not the case.
This has a resilient formula that you can use to give any vehicle or set of garden furniture an extra flat surface that will really help you to get a nice thick coat that will stay for longer.
This prime will also stop additional rust from forming, which will be very important when preserving the lifespan of your new topcoat.
If you are working with outdoor metals, such as cars or garden furniture, this is the ideal primer for you. It might cost you a few bucks extra, but with that price comes plenty of luxury features.
PROS
This is a primer that will give even the most uneven surface that flat, smooth finish. This is perfect if you are a mechanic who wants to put a new coat of paint on an old car.

This is a great primer for metal renovation projects, giving you everything that you need for a decent finish that will be waterproof for future use.

The unique formula of this primer makes it very resistant to water and other corrosive moisture elements.

You can rely on this primer to last you a number of years, even if you are keeping your metal object out in the open for the duration.

You can use any kind of spray paint on top of this primer, it is very durable. It will also prevent rust from building up and will preserve the lifespan of your vehicle by a number of years.
CONS
Some users have complained that this paint takes a little longer to dry than some of the others on this list.

The price – you will be looking to spend a few extra dollars on this primer, but that's because it comes with a host of amazing extras.
Krylon ColorMaster Paint + Primer
This is another great primer that you can use on a multitude of different materials, from wood to metal to aluminum.
This primer is also highly heat resistant, so if you need to recoat some tools for use in a heat pressured environment, then you should consider this oil-resistant substance – introducing the Krylon ColorMaster Paint and Primer.
This is a great primer if you need to give your engine's inner parts that additional coat of paint, whether it is the mufflers or the block, both of which need to be significant heat resistant – then you should make sure that they are coated with a heat-resistant primer like this one before use.
This can adhere to almost any surface, even softer wood or plastic can benefit from having a coat of this primer before you put on the topcoat.
Often patio furniture might need a coat of fire-resistant paint, especially if they are in a barbeque area that can get incredibly hot during use.
PROS
When it comes to having a primer that can resist all types of intense climates, whether hot or cold and wet, this is the product for you.

It is made up of a unique oil composition that will keep out any harmful corrosive elements like fire and rain.

The price – considering the number of options that come with this primer, then this really is a bargain.

This will keep out rust, which is very important if you are thinking of renovating your vehicle, both inside and out.

This is perfect for the inside of car engines, apply this first to any interior that you expect will be subjected to a high degree of heat.
CONS
Some users have reported that this primer takes a while to dry, which might be problematic if you are working on a tight schedule.

Some users have also reported that this primer tends to bubble and leave streaks once it is dried.
Rust-Oleum Painter's Touch 2X Ultra Cover
Finally, we have another great all-purpose primer that you can wield easily over a wide variety of surfaces, including wood, plastic and steel.
You can use this primer after the fact, allowing you to cover 10 square footage of surface in under a few minutes – introducing the Rust-Oleum Painter's Touch 2X Ultra Cover.
You can sand this primer either when it's wet or dry, which is perfect if you're in a hurry. This will also fill the gaps in the most uneven of surfaces, removing any claggy or lumpy bits of dried paint.
This is often a problem if your metal surface has already rusted. It will give a very smooth topcoat and a wonderful-looking finish.
This also uses a very quick-drying formula, which will come in handy if you are a mechanic who has to complete a job within a certain time frame.
You also won't have to sand any surfaces before applying this primer as it will completely fill in any gaps that you have on your surface. This makes it a great primer for renovation.
PROS
This primer will fill in any imperfections in your metal or woodwork, making it the perfect option for renovating a car or if you are into restoring worn old furniture.

This will give you a flat base layer on which you can spray any kind of paint. This is ideal if you want your new coat of paint to last you for a number of years.

This is ideal for many different types of material – whether it is steel, plastic or wood, you can be sure that you'll have the perfect underlayer for your top coating.

You won't have to sand the surface of your wood before applying this primer, which will definitely save you time and effort in the prep stage.

If you are looking for a professional standard of finish, then we certainly would recommend that you pick this one to make sure that it comes out at a presentable standard.
CONS
There are some users that have reported that this one is difficult to sand down when wet and at a warm temperature.
Buyer's Guide
There are numerous different types of spray primers, each one giving the user a different result with each use.
As we have seen, there are primers with highly heat-resistant properties, as well as ones that help stop corrosion and fill in all the imperfections in your wood or metal surface.
One thing that you'll want to consider before purchasing your next primer is what surface you'll be working with.
Will you be spraying car metal or lacquered wood? Each type of surface material will differ depending on what you want to use it for.
It's important to look at what your primer has to offer you before buying, so you don't buy something that isn't up to scratch:
Oil-Based Primers
These types of primers are amongst the most popular and have been used by professional carpenters and mechanics for decades.
This is because they are extremely durable and have the ability to be applied to many different types of surfaces. You can also use them on the exterior and interior of various objects such as engine parts.
Using these kinds of primers for metals is perfect, as they give you that strong coating that you can paint over easily and quickly.
These primers also fill in any imperfections, so if you have any restoration work that needs doing, then we would recommend that you use an oil-based primer.
The Downsides Of Primers
A lot of these primers do give off a noxious gas that certainly won't be pleasant to the nostrils.
The chemicals that are inside one of these volatile compounds can be very harmful to ingest, which might be particularly dangerous if you are surrounded by children and animals.
Be wary that these primers are getting sprayed, so a lot of these chemicals will be sprayed into the air around you as your use them. So it will be paramount that you have the right level of protective equipment with you as you apply them.
Make sure that you use goggles to protect your eyes, as getting any of these chemicals in that area could result in blindness. You'll also need gloves to protect the skin and a ventilated mask so that they do not enter your respiratory system.
You'll also need to be sure that your spray work has had enough chance to off-gas. This might take anywhere between a few hours to a day or two.
Frequently Asked Questions
How Do You know Which Primer Is Right For Your Needs?
There are a few things you'll need to figure out before you apply your primer to whatever surface you're hoping to repaint.
What surface material are you going to be spraying on? How often is this surface going to be touched? Remember that you don't want to run the risk of transferring this toxic material to a child or a pet where they might ingest it.
You'll also need to know the type of paint you'll be using to cover your existing surface. This way you'll know which is the most compatible with your primer spray.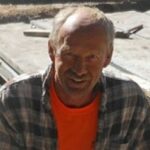 Jim Bettesworth well known for his can-do attitude and often takes jobs other companies were unwilling or unable to do. Experienced and educated in concrete construction and painting jobs. Read More.